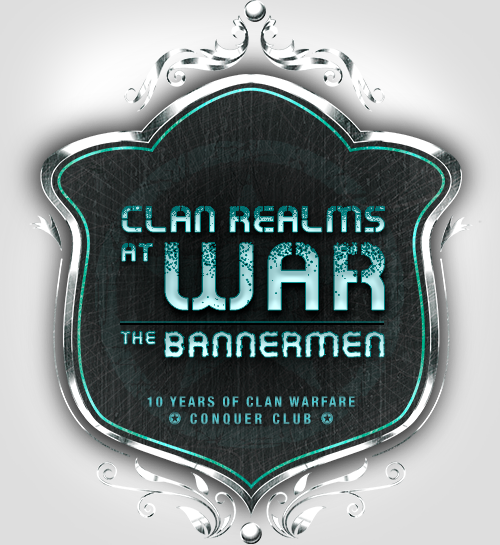 Introduction
It has been ten long years of war. The great Clans of the Realm have battled, clawed, and destroyed everything in their paths in the name of victory and honor. Ten years of heartache, ten years of struggle. 29 Clans remain.

The names of clans throughout the war have changed. Who lays claim to what lands have changed more often than the tides rise and fall. Clans have been vanquished, tattered, and torn.

The great war has started, no lord is satisfied any longer with single clan victories. The hordes have begun to gather, preparing to alight the entire world afire until just one clan, one lord, one final victor remains.

Clans will send their lords throughout the Realm. There, they will build cities, make alliances, non-aggression pacts, and declare fealty as bannermen, and turn on those they once called friends.

Now, the battles have become greater than any realm has ever seen. Now, the realm will be reborn.