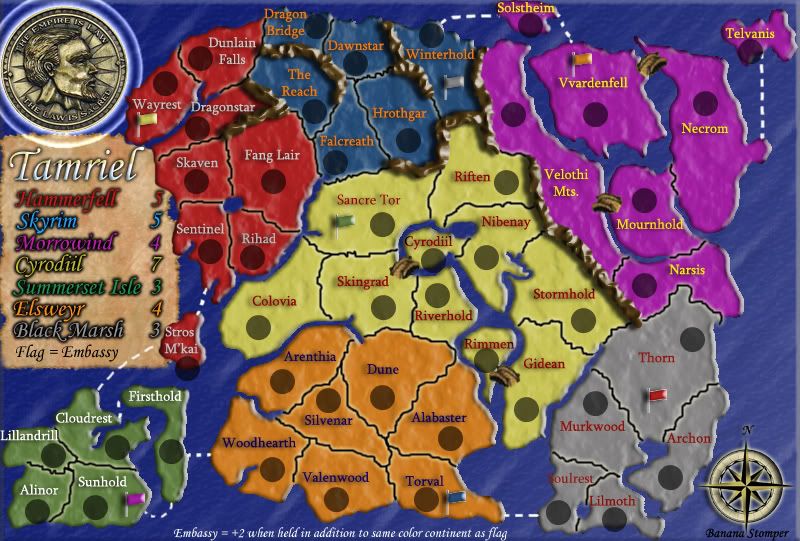 Small Map
Ok, I think this should be about done. Sorry hoff, i want to keep the coin big, i like it.
I put in an explanation for how the embassies work. I could take stuff out and use that space for an explanation, but i feel like what i have in there suffices, my roommate gets it, and he's a dumbass. (thats a total lie, he's a genius, but thats beside the point)
If someone out there who isn't familiar with the discussion of the embassies could take a look at that and tell me if it makes sense to them, that would be great.
I decided to keep the backround as the rivers, i like it better that way too.
Jota, good call on Morrowind. I'm happy making that worth a little less. It balances the map out some more.
I went with two for the bonus, because i can not in good conscience make holding one country worth the same amount as holding another whole continent.
Compass at the bottom right, its there because it doesn't have to be very big, not much else fits there.
I made the gradient a little more subtle. I like it this way.
Its done in my mind, if you guys see any glaring errors or something like confusing borders, point that out. and if you feel so inclined, complain about the graphics, we'll see if i listen to you