i started working on the map but the pc crashed and i had no save. the good part is i decided todo another approach on the subject and got this result.
give me your suggestions.
and BTW it will be called Age of Merchants or something like that, not TTD.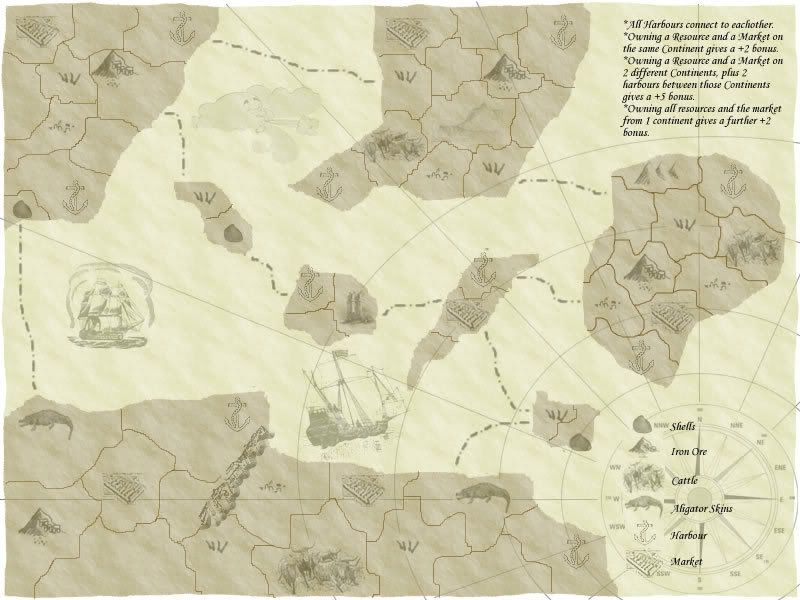 edit// the mountains in the lower continent are impassable. i forgot to add that in the map.