What is your belief about crop circles?
It's important to make the distinction between the "real" ones and the lame attempts to copy them by pranksters.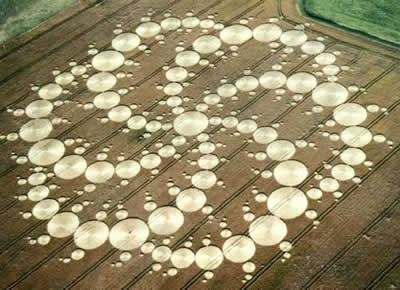 I just pulled these from google, no doubt one or more can be fake, didn't check very much but what I'm trying to show is how amazingly complex this are and they appear from one day to the other.