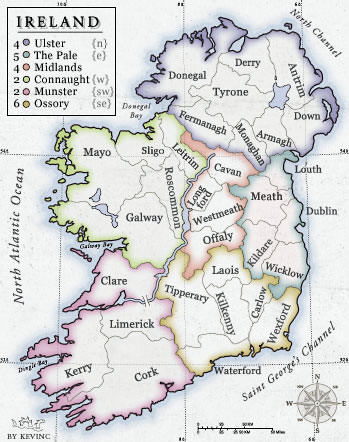 Hi there. My newest tournent will consist of a lot of people playing the irish map. Hopefully we will have 64 people actually signing up and having a blast!

*
* - Now only 44 will be admited for the tournament to be ran.
Tournament Structure
1. Players will be randomly divided among four 16-player divisions.
2. They will play 10 1vs1 games per division. Win = 1 point, Loss = 0 pts.
3. After that, the odd placed players (1st, 3rd, 5th, etc) will play among themselves in a 6-player game. And the even placed players will participate in a 5-player game (2nd, 4th, etc.). Win = 3 pts, Loss = 0 pts.
4. After that, all players will participate in an 11-player game. Win = 5 points.
5. Ended the first stage, the champions of each division will play three 1vs1 rounds between themselves. All scores are reset. Win = 1 point. Loss = 0.
6. After that, a 4-player game follows. Win = 3 points. Loss = 0.
7. The first and second placed players will proceed then to play a final match. Best of five. Winner gets the trophy!

Settings
auto
seq
esc
chained
NO fog
NO trench
20-round limit
Tiebreakers
A playoff game will be made if a tiebreaker is needed.
Hope everybody has a lot of fun in this one!