Don't worry, I didn't forget about this tournament. It just takes a LOT of work counting all of the games and then recounting them to verify that I didn't do any mistake.
Still, I've ended the standings for the first page of games: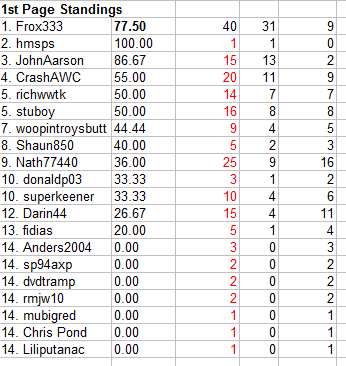 Keep joining the games and playing them, this tournament still has some more days to be played. It ends December 15!
EDIT: I just created two more pages of games and realized that the "1st page" I mention is acctually the 3rd page of results now. Forgot to count with that detail.