Alright guys, new update: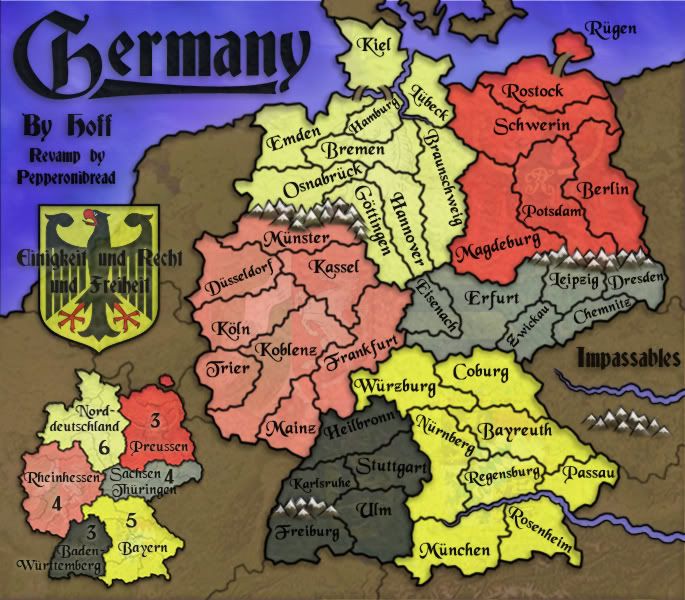 Changes:
-Most people didn't like the flag, so I replaced it with the german arms and motto.
-I kept the mini-map, but the continent names are now inside it instead of around the rest of the map. I think this is easier to understand, and a few people didn't like the previous arrangement anyway.
-The mountains are flattened a bit, to make them less pointy and at odd angles.
-On the right, I added a small legend showing the two kinds of impassables, rivers and mountains. A bit obvious, but someone suggested it and I think it fits the space nicely.
-Replaced the Pfalz territory with Mainz.
-I stretched the title slightly because there's more room now.
-The yellow army numbers have been replaced with all different colors, like cairns suggested.
To do:
-I'm still toying with the coat of arms, so comments on this would be good.
-Edbeard suggested making the continent colors' order match that of the german flag, similar to the mexico map (
viewtopic.php?f=10&t=42232&st=0&sk=t&sd=a
). I didn't get around to doing this, but expect something on it next update.
-Comments?