And B wins by a landslide. New update:
Large: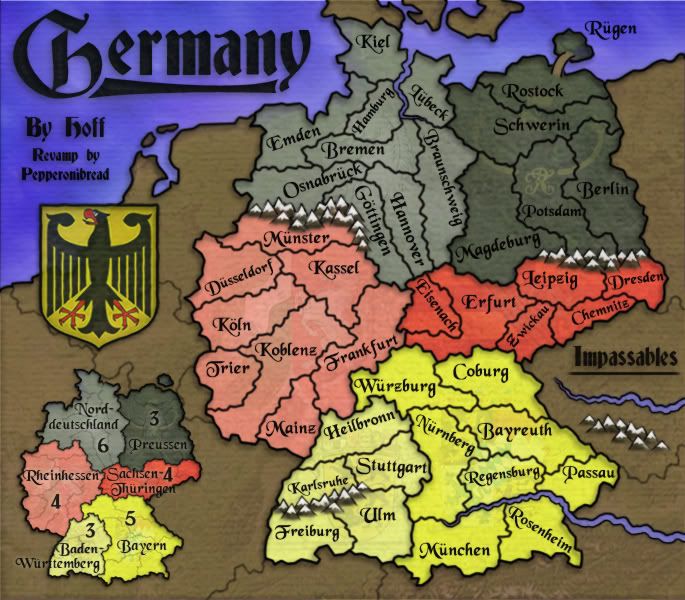 Large w/ Army #'s:
Changes:
-Tweaked color scheme so all saturated colors are on one side of the map, to better balance out the image. Adjusted the minimap accordingly.
-Shifted some mountains to make clear that Karlsruhe and Freiburg do not border.
To-do:
-Comments?