New update, all official-like this time:
Large:
Small: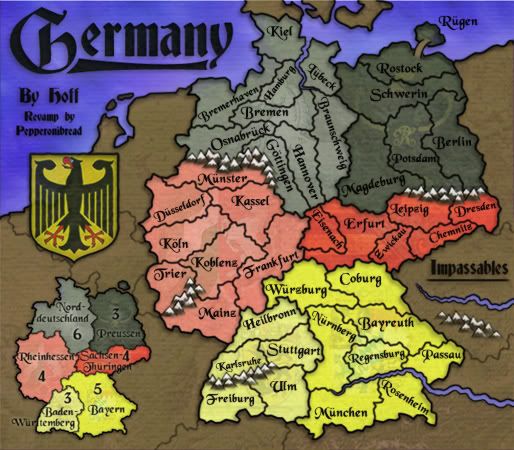 Large w/ Army #'s: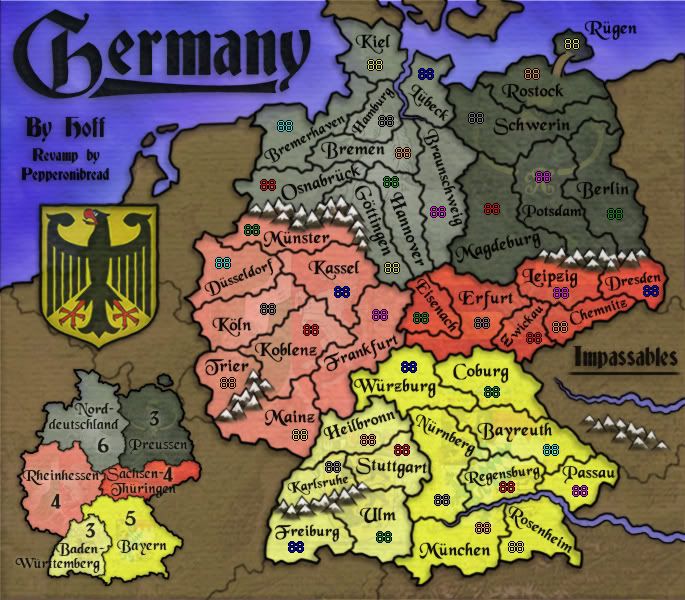 Small w/ Army #'s: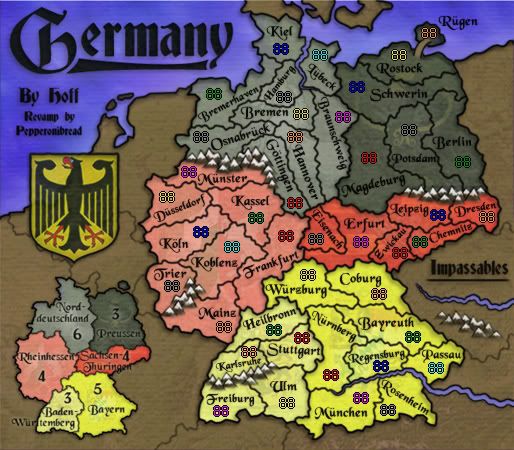 Changes (all edits since the update a few months ago):
-Emden is now Bremerhaven.
-The opacity of the coats of arms in the continents has been slightly increased.
-Added mountains between Trier and Mainz so Koblenz is not so oddly shaped.
-Erased the individual territory borders on the minimap.
-We now have a small map

-Moved a few borders and territory names to get some numbers to fit into the small version.
To-do:
-Small map problems?
-Comments?