New update - yall miss me?

Large:
Small:
Large w/ Army #'s:
Small w/ Army #'s: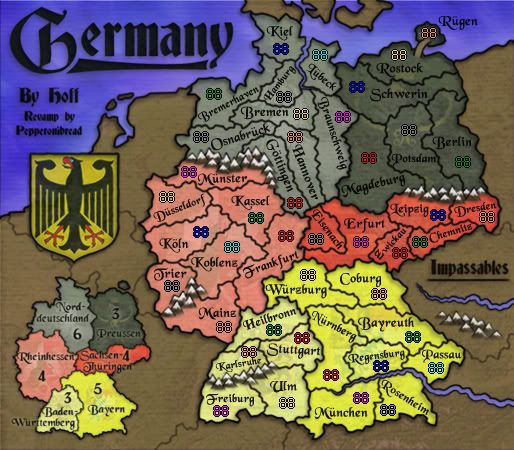 Changes:
-Made the arms on the minimap a bit more prominent - and on the cont. Baden-Wurttemberg as well.
-Increased the color difference between Baden-Wurttemberg and Bayern.
-Made some text on the minimap a bit easier to read.
-Pushed the mountain range next to Trier closer to the map's edge.
-Played around with the sea color, it ended up being about the same when I finished though. I'll keep working with it.
To-do:
-Small map problems?
-Comments?