Hello all. Welcome to Periodic Table Mafia!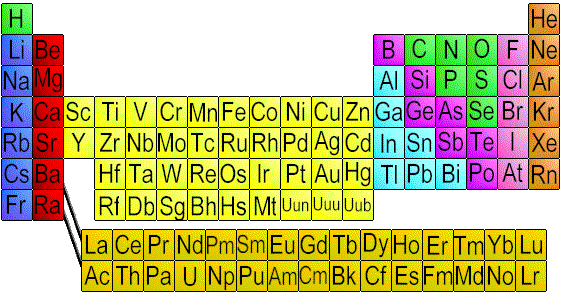 This is my first attempt at modding. I am going to, and already have, put a lot of effort into making a fair and balanced game that will provide great game play. The flavor will be used throughout to make a total gameplay experience. I'm using a proven balanced, semi-open setup from mafiascum.net. Check out the wiki that describes it
here
. There will be flavor that I am going to tightly weave into the story line as best I can: in role PMs, in lynch scenes, and in the morning scenes, so the more you know (or look up) about the periodic table and the elements, the better you may do. Also, it may allow for way too much over analysis. At the very least, the more you know, the more you will get my cheesy puns. You may want to brush up at
webelements
if you need a reference.
Further, I have grand plans of continuing the theme with at least two or three more games if people like this game. So I am willing to accept constructive criticism by PM if you wish to make some suggestions for those of you who have modded before.
Now for the vitals.
Rules (stolen from chap)
Player List:
Reserves List:
Scene Shortcuts:
Vote Counts: