Welcome to Periodic Table Mafia, The Second Chapter!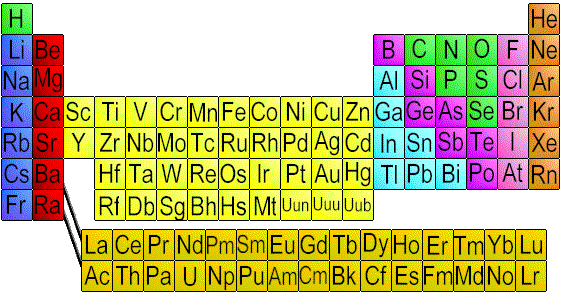 Hello again, Mafia players. I really enjoyed my first attempt at modding and thought that I would follow along with the theme of the periodic table mafia. This is the second installment of a three game series. If you would like to see the first game and how it played out, visit it
here
. It may help you to get an idea of how the flavor played out and could help you with this game. You will see convenient links to get you to where you need to go. Plus it gives you an idea of how I mod a game. The third game, which will open up as soon as this game starts to wind down, will be a 25 player game. I envision it being the epic showdown of the first two mafia games.
At any rate, I am working hard making sure that the flavor still permeates the game. I also work hard at staying attentive during the game so that the game moves along at a reasonable pace and sticks to the rules and deadlines that are posted. I'm still using the proven balanced, semi-open setup from mafiascum.net. Check out the wiki that describes it
here
. I have already rolled it, and the only thing I will say is that it is different than the set-up from Periodic Table Mafia, Chapter 1. As I said before, there will be flavor that I am going to tightly weave into the story line as best I can: in role PMs, in lynch scenes, in twilight scenes, and in the morning scenes, so the more you know (or look up) about the periodic table and the elements, the better you may do. Also, it may allow for way too much over analysis. At the very least, the more you know, the more you will get my cheesy puns. You may want to brush up at
webelements
if you need a reference.
Now for the vitals.
Rules (stolen from chap)
Players Lists
Reserves List:
Scene Shortcuts:
Vote Counts: