The Lunar Base was founded 11 years ago. In the first year, a Transporter ship brought the team that would be permanently stationed here. 14 Astronauts came. After the base was initially established, the rocket launchers were set up that would send materials back to Earth. Almost on a daily basis, rovers were discovering new areas and a scooter was used to get around the base.

By the second year,the simple rocket facilities had expanded into what could be considered a full launch pad. A mobile tracking station was introduced, as well as larger scooters, radar trucks and buggies. A second control center and a "Galactic Depot" were added later on. Eventually, a monorail was added to connect the two bases, and some outlying areas.

All in all, there haven't been any problems. Small ships have been sent from Earth in the Transporters and been assembled on the Moon. One such ship is the Futuron. This ship will be the largest ever completed, as it will contain everything necessary for a habitable colony on Mars. In just a week, it is expected the colonists will start arriving from Earth. The ship has been finished, and the Beta base has been fully converted to preparation for this project. To make room for the incoming settlers, all non-essential personnel have been evacuated, and there are only 14 left.

What will happen next?

YOU HAVE TO JOIN TO FIND OUT!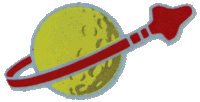 As requested, a game with more or less no theme. A science-fiction jaunt using no special rules or roles.
Players:
1. Iron Butterfly
3. Razorvich
4.
osujacket
replaced by new guy
7. benga
8. dazza2008
9. safariguy5
12. jonty125
DEAD:
10. thechuck51,
White Spaceman, Vanilla Townie
6. grunion,
Twin Starfire Pilot, Mason
5. kgb007,
Lunar Scout, Vanilla Townie
13. TFO,
White Spaceman, Vanilla Townie
11. gregwolf121
Starfire Pilot, Vigilante
2. StubbsKVM
Space Scooter, Hider
Reserves:
1.