Dark Continent (Colonial Africa) [Quenched]

Posted:
Thu Aug 26, 2010 3:15 pm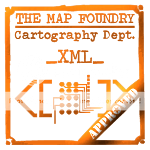 The fundamentals:
-73 territories
-All the African bonuses are worth exactly what they say they are in the mini map, However when you hold any complete colony bonus with the corresponding European country it is increased by the amount denoted in the legend.
European Territories have no value of their own but +1 auto deploy.
Grey territories belong to no bonus.
Landing territories can be attacked by any colonial power and can assault their colony of origin. Landing territories start with 3 neutral troops.
11 neutral start territories + 8 landing territories = 18 total neutral start.
Bonuses

Imperial Italy
(with Italy)
Lybia-3(4)
Italian Somalia-1(2)

Imperial Germany
(with Germany)
Cameroon-2(3)
Namibia-2(3)
Tanzania-1(2)
Imperial France
(with France
French Sahara-7(10)
Madagascar-1(2)
Congo-0 (1)
Imperial Belgium
(with Belgium)
Belgian Congo-3(5)
Imperial Britain
(with Great Britain)
British East Africa-4(6)
Nigeria-1(2)
South Africa-3(4)
Imperial Portugal
(with Portugal)
Angola-3(4)
Mozambique-1(2)
Ottoman Empire
(with Ottoman)
Ottoman Empire-3(4)