Midkemdil [Quenched]

Posted:
Sat Jul 21, 2007 9:52 am
Midkemdil

Start Date: July 21, 2007
Creator: Gnome
Status: Quenched
This is a map based on the fantasy world of Midkemia. All copyright concerns have been passed so this map is okay for the site. This map is also employing a new idea in not having borders and instead connecting territories with paths.
Smallv23.0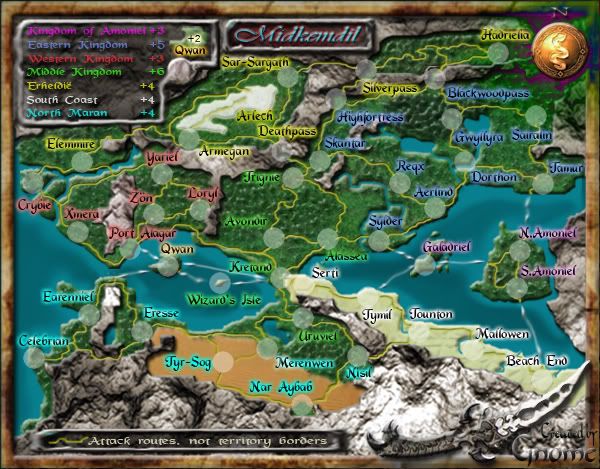 Largev27.0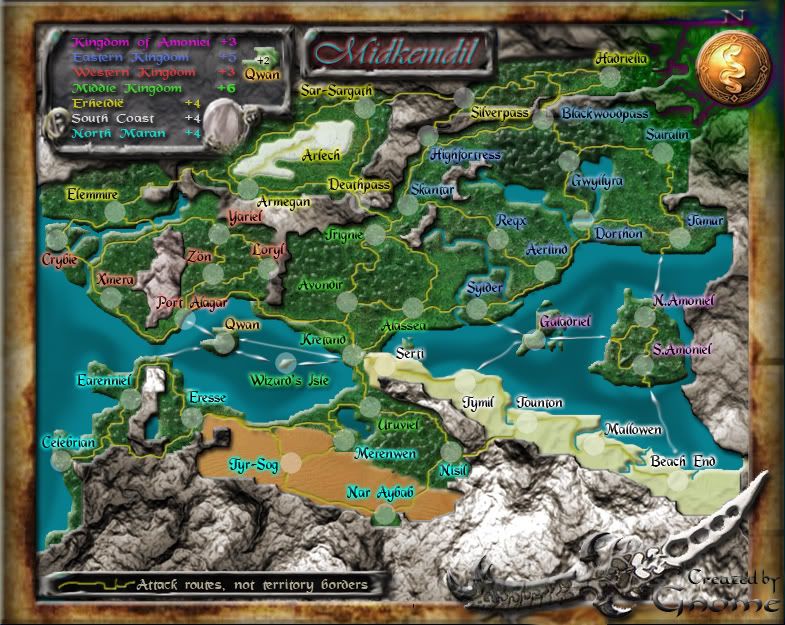 smallv19.0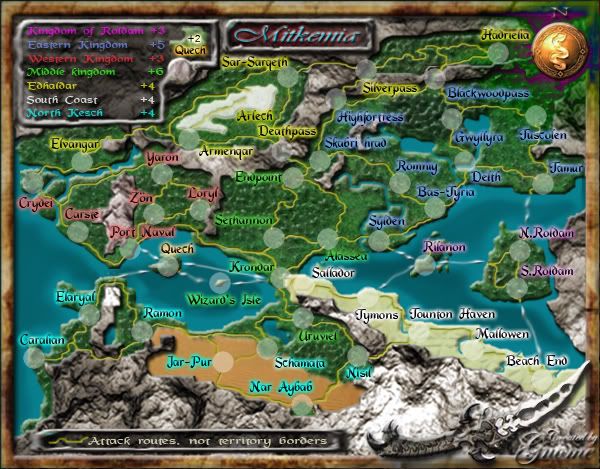 LargeV23.0
SmallV17.0
LargeV21.0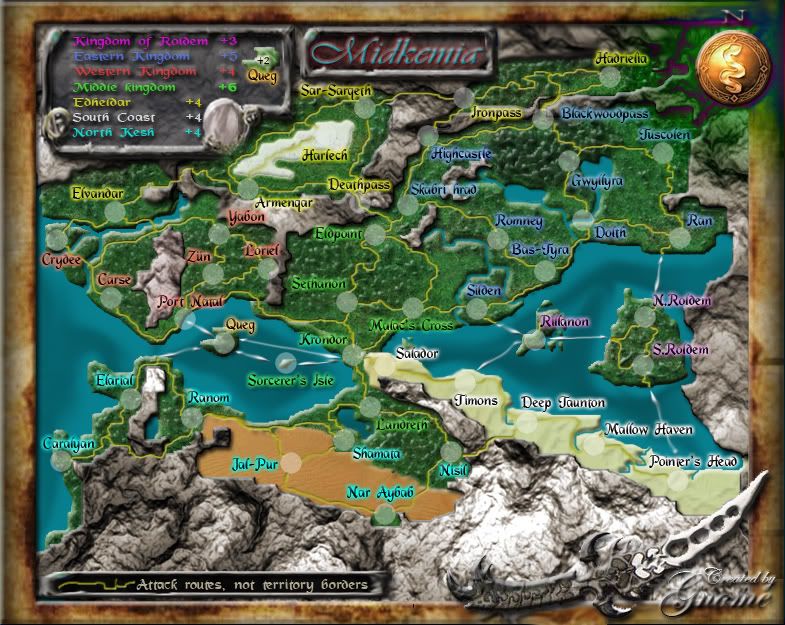 Bigv16.0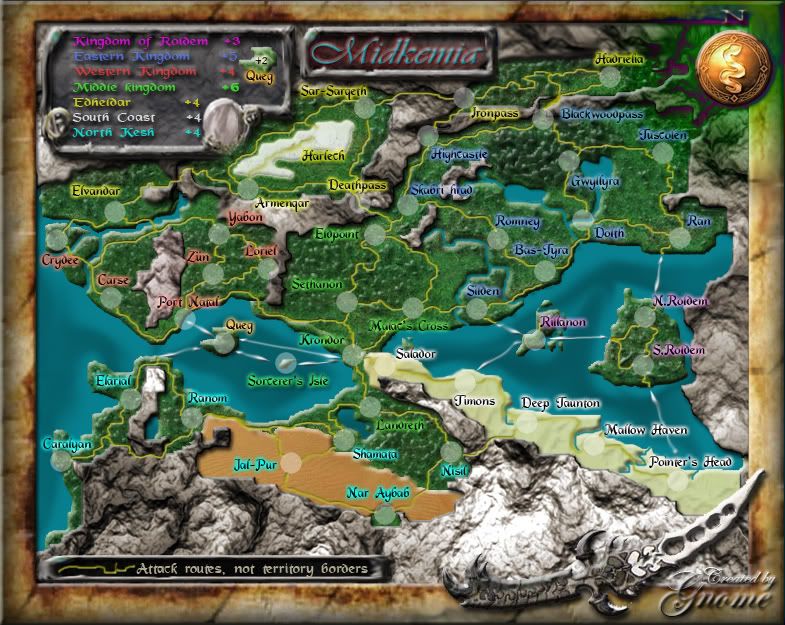 Small V12.0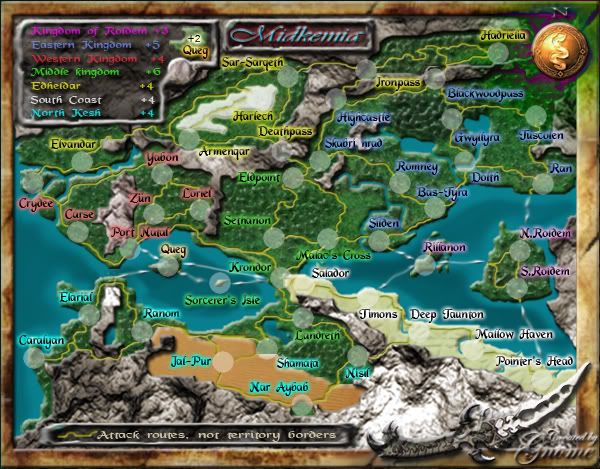 v12.0
v11.0
v10.0
v9.0
v7.0
v6.1