Re: Indian Empire (D, GP, GX) page 11

Posted:
Sun May 03, 2009 4:37 pm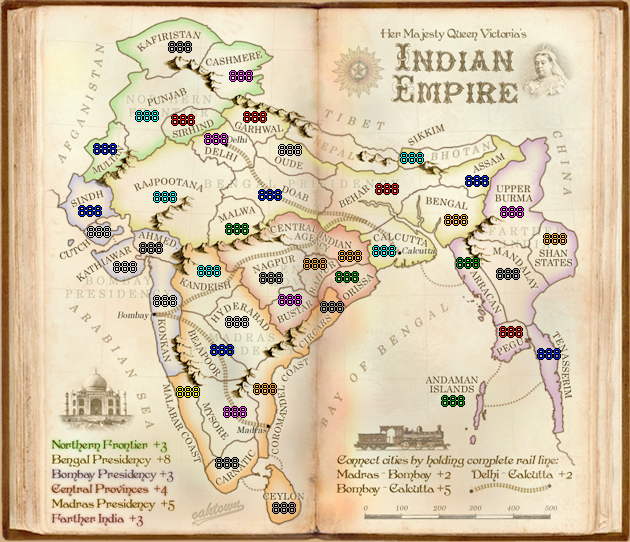 Small map with 3-digit coordinates, in case anybody was concerned. XML seems to check out.
Whitestazn: I had forgotten all about the abbreviated territory until I started the code this afternoon. The full territory name is Ahmedabad, which I think will be alright. I image users willbe able to cue off the first five letters which are on the map, and there is no other territory similar. In fact, the only two other territories that even begin with the letter "A" are all the way across the map. Hope this works for everybody.