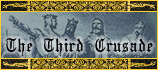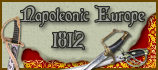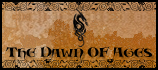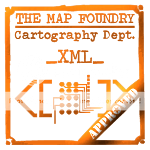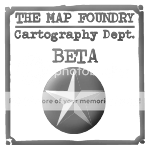 Idea/Concept -
Raskholnikov
Design/Concept -
Kabanellas
Code -
ender516
After a lot of inside debate, here it is, the map we've been promising (this is version #21 btw, I'm posting previous tests and versions below).
The idea was to recreate Europe by the time of Napoleon, in 1812 precisely. Europe by that time offers a multitude of political and social idiosyncrasies holding all the right ingredients for a map that could be both interesting in terms of game-play and at the same time respect carefully all historical facts.
Graphically, the map is designed on a 'handmade look' concept. A map that could be handled by Napoleon himself.

European Powers
French Empire: 12
France: 6
Empire: 6
British Empire: 8
United Kingdom: 6
British Fortresses: 2
Russian Empire: 12
Ottoman Empire: 10
Austrian Empire: 5
Kingdom of Prussia: 4
-------------------------------------------
Confederation of the Rhine: 4
Denmark: 2
Sweden: 2
Swiss Confederation: 1
Poland: 2
Kingdom of Italy: 1
Kingdom of Sardinia: 1
Kingdom of Naples and Sicily: 2
Kingdom of Portugal: 2
Kingdom of Spain: 6
Naval Battles: 8
Land Battles: 20
Regions (total) - 82
Starting neutral - 29
To be distributed by players -
53
XML
-
http://www.fileden.com/files/2009/11/9/2644838/NapoleonicEurope.V1.13.xml
Large map
-
http://i998.photobucket.com/albums/af105/Kabanellas/NapoleonicEurope_V41a_Image_OF.png
Small map
-
http://i998.photobucket.com/albums/af105/Kabanellas/NapoleonicEurope_V44_Image_small_OF.png
Large map version 41
Small map version 44
Last versions
Version 21-
http://i998.photobucket.com/albums/af105/Kabanellas/NapoleonicEurope_V21.jpg
Version 22-
http://i998.photobucket.com/albums/af105/Kabanellas/NapoleonicEurope_V22a.jpg
Version 25-
http://i998.photobucket.com/albums/af105/Kabanellas/NapoleonicEurope_V25Image.png
Version 26-
http://i998.photobucket.com/albums/af105/Kabanellas/NapoleonicEurope_V26image.png
Version 27-
http://i998.photobucket.com/albums/af105/Kabanellas/NapoleonicEurope_1-3ab_img.png
Version 28 -
http://i998.photobucket.com/albums/af105/Kabanellas/NapoleonicEurope_V28Image.png
Version 29 -
http://i998.photobucket.com/albums/af105/Kabanellas/NapoleonicEurope_V29Image_img.png
Version 32 -
http://i998.photobucket.com/albums/af105/Kabanellas/NapoleonicEurope_V30_img.png
Version 33 -
http://i998.photobucket.com/albums/af105/Kabanellas/NapoleonicEurope_V32_Image.png
Version 34 -
http://i998.photobucket.com/albums/af105/Kabanellas/NapoleonicEurope_V33_Image.png
Version 36 -
http://i998.photobucket.com/albums/af105/Kabanellas/NapoleonicEurope_V36_Image-1.png
Version 39 -
http://i998.photobucket.com/albums/af105/Kabanellas/NapoleonicEurope_V38b_Image.png
You can check out some of the earlier versions and tests for this design below: