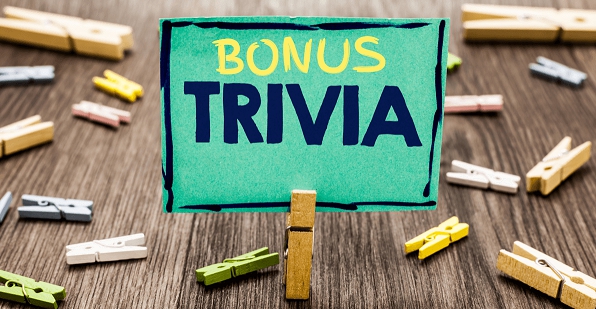 __________________
Whac-A-Mod

BONUS

Trivia
HOW THIS WILL WORK



First to correctly answer

ONE

of the following questions can challenge for a Whac-A-Mod game.

These games are your own maps and settings.
All games will have a 20 round limit, and will be created by myself.
Those who are successful can chose which Mod to take on.
Once a question has been "Game Claimed", I will strike it off the list.
You can only "Game Claim" one question.
I will be dropping clues as the week goes on.
The following Mods can be challenged twice, first in first served.
_________________________________________________
BONUS BOOTY

+ 500 Credits - 1st to answer ALL questions correctly


+ 300 Credits - 2nd to answer ALL questions correctly


+ 200 Credits - 3rd to answer ALL questions correctly
NOTES

:
You can post your answers here in this thread, I will keep a daily eye out for correct answers.
HOWEVER, I will only respond on the amount of questions you have correct out of 8.
You are welcome to PM me your answers, BUT I will also make them public.