This is the new map I'm working on right now. Note that the graphics are still a bit crude: I fully intend to make it nicer-looking before it's done, but I wanted some feedback on the layout before I did anything that would be too difficult to change.
[url=http://grunk.org/risk/space1-large.jpg]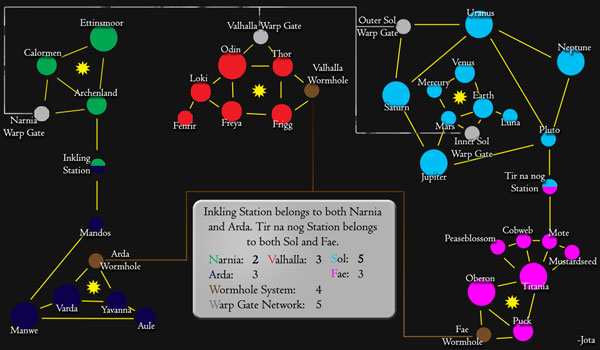 (Click for large version)[/url]
I thought I'd try to play around a bit with borders and connectivity with this one, not entirely unlike what I did with the Crossword map, but in a rather different way. And hopefully this one will appeal more to the folks who like to feel they're conquering real territory.
I'm interested in hearing both what people think about the general idea and what they think about the specifics of the map.
Constructive
criticism only, please.