New update:
Large:
Small: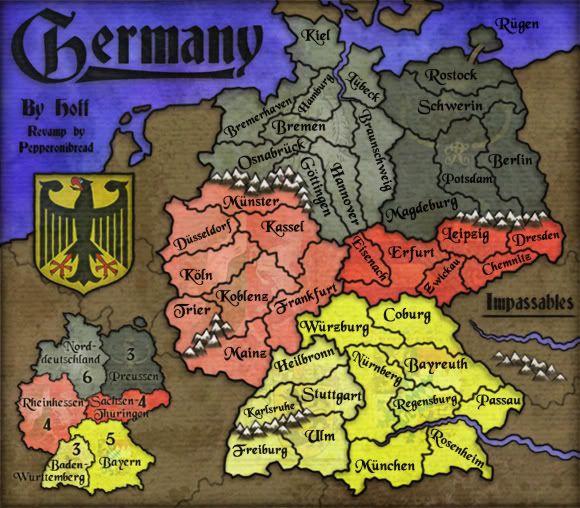 Large 88's XML Test:
Small 88's XML Test: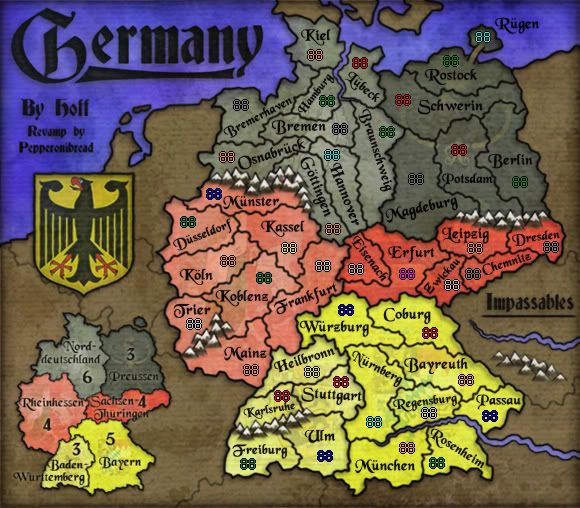 Large 888's XML Test:
Small 888's XML Test: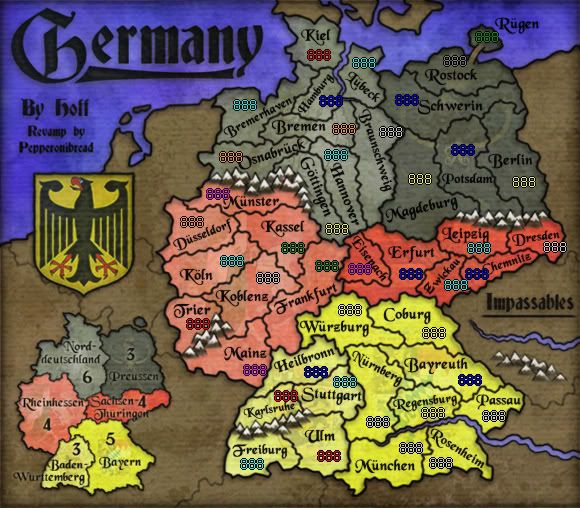 XML Link:
http://h1.ripway.com/pepperonibread/Germany.xml
Changes:
-Just one: Added some significant grunge effects to the image. I think it turned out really well, though I suppose it is often personal preference when considering how "clean" a map should be. Comments are encouraged as always, actually more than usual because I wanna get this going despite my slowness in updating.
To do:
-Fix 88's, if any are off-center or misplaced.
-Comments?