in your first tutorial you use the lasso tool to trace and create the playable area.
i use something completely different and imho much easier.
take the map of finland
what i do is this:
1. make a new layer above the one of the finland map
2. take a hard 2px brush
3. zoom in until you're comfortable - using alt+mouse wheel you can dynamically zoom in/out depending on how intricate the borders are
4. make the finland map layer at 70% opacity (optional)
5. start drawing on top of the borders.
it will look like this: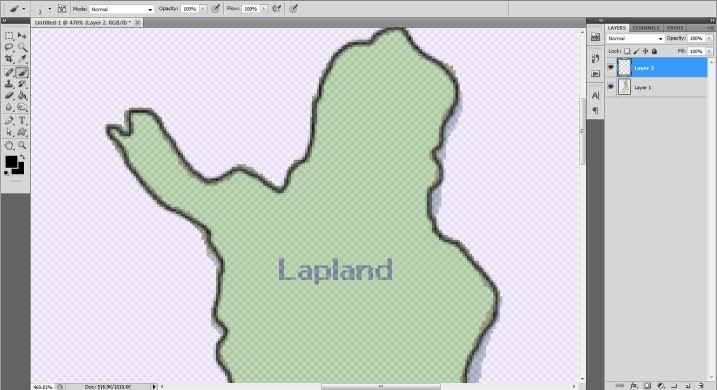 now you have a new layer with a nice clean 2px border of a terit.
time to fill that terit with something
1. create a new layer.
2. ctrl+click on the border layer image to select the outline
3. select the magic wand tool and click anywhere inside that terit
4. expand the selection by 2px
5. using the bucket fill the selection with whatever colour you like.
move the border layer on top of the coloured filled layer and it's done.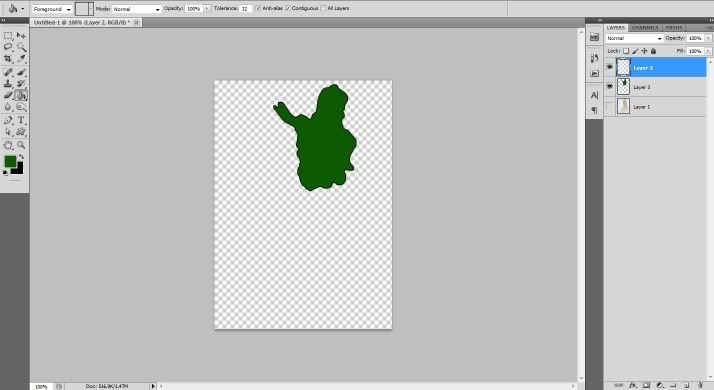 add texture a 1px bevel and a drop shadow and your continent is ready.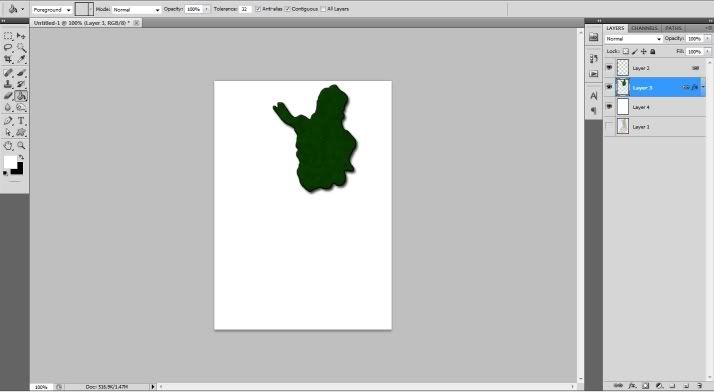 again, i'm not saying your methods are wrong but they need more work and a new user is more prone to get something wrong with your method.
i'm pretty sure rj's method will probably be different than mine or your and if we ask 10 more map makers we'll probably get 10 more methods even if they're just slightly different.