Speed Terminator IV - Emancipation Day
Congratulations to HighlanderAttack

Conquering Lion on the Tribe of Judah





















This tournament will be part of the TPA Tour
This speed tournament will take place on Sunday 1st August 2010.

The first round will kick-off at 6.30pm BST (London time). This is 1.30PM EST & 12.30PM CST.
Please check your time zone with this link -
World Clock
Registered players must be ready to join at 6.10pm BST.
Players must remain logged-on to CC until they are out of the tournament, or until they win.

Please post a reply to join only if you are certain you can participate. The tournament is likely to last up to 4 hours.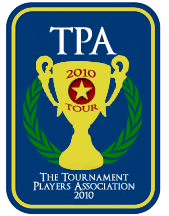 This is a Tournament Players Association (TPA) event, and is governed by its rules, guidelines, and judgments. All are welcome to join and participate in the association. You need do nothing more than join one or more of the TPA events that will be announced each Monday. Check back on the TPA scoreboard in the Tournaments--> General Info forum to see how you're doing.
The tournament is a celebration of Emancipation Day in Jamaica, Barbados & Trinidad. The tournament will follow the prophecies of Rastarfarianism and their prophet Marcus Garvey. Through Musical Revelation the Africans of the World will Unite, Liberate themselves, Repratriate on the Black Star Liner, and free up Africa.