HI all.
Wow! Wow! Goosbumps, goosebumps, tingles all over, what a display to see.






I live on a street in Holloways Beach that has direct east west orientation to the sea.
Before this full phase started, there was a bright concentrated light shining all over the rain soaked plants around my place.
It was quite brilliant.
I had to rush to the loo and when i returned right outside my front door (taking the camera) the place had gone into total darkness.
The birds were still flying around and sqawking peacefully.
Photos taken with small PowershotA480 camera.
Here are the shots that i got for you all from my place. They're not professional but you might enjoy!
Darkness sets in
The full eclipse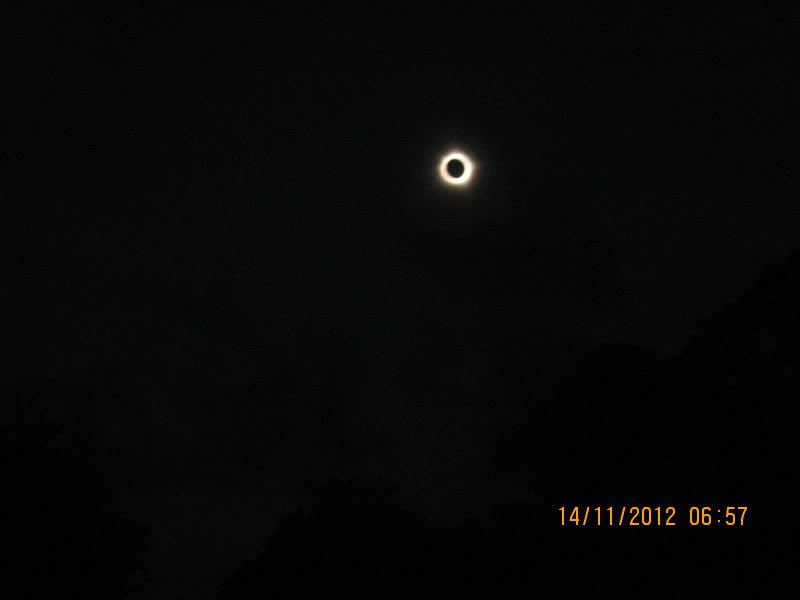 Darkess to western ranges
Darkness to the eastern sea horizon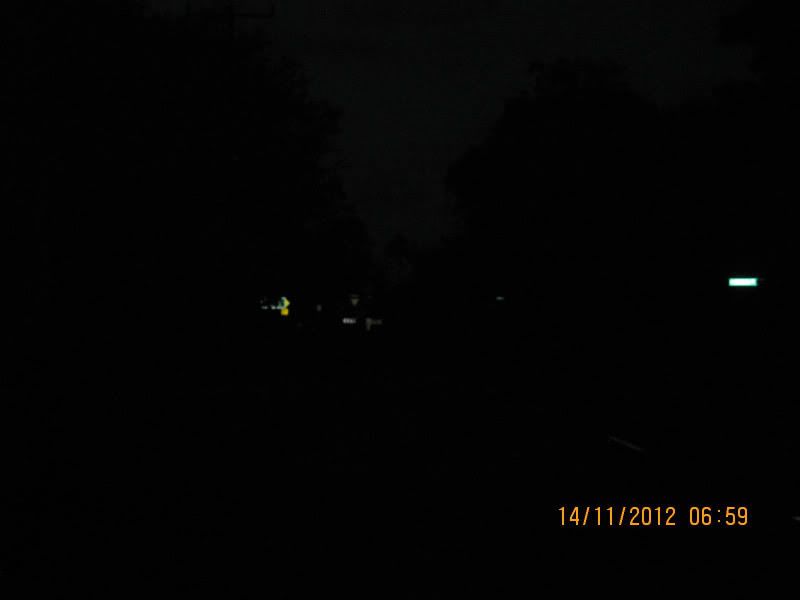 Sneaking back out from behind a cloud...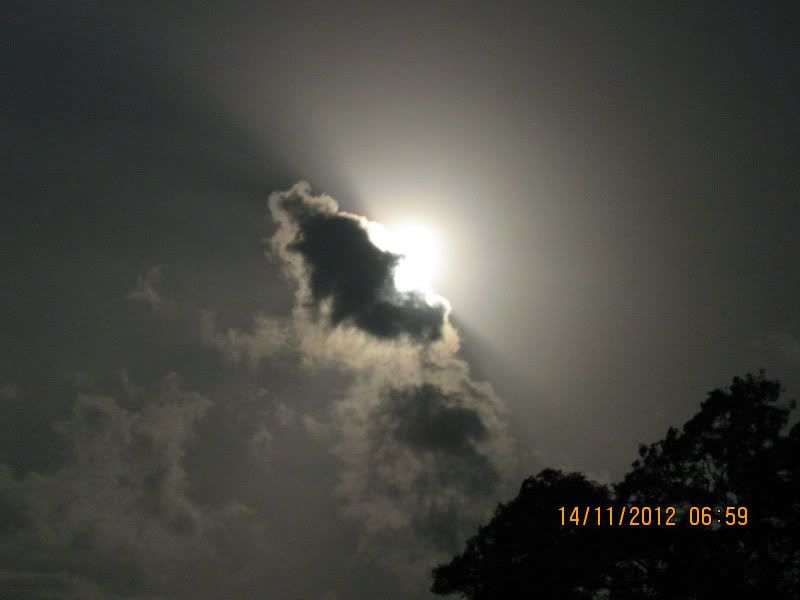 I am so fortunate to have witnessed this event...count my lucky stars