TeeGee's Funny Name Renovation Run

*
(Contest complete.)
(original post)
------------------------------------------------------------------------------------------------------------------------------------------------------------------------
Do you fancy your self a brilliant anagrammist?
Hey! I said,
"Feral moody unilingual maniac frat boy strays!"
Or maybe I said,
"

'Bully Fry'

, a corny saga of antirational dummies."
Well, here's your chance to strut your stuff and prove that you're not just a useless bag of air in these forums. Anagrams -- faster than a speeding bullet, more powerful than a locomotive, able to produce groans on a level of your family reunion punning contest.
The time has come to rename the off-topics forum once again, and YOU can do it. Here's how:
Choose one of the following OT names:
You are entering an unsafe environment
This Forum No Longer Exists
The Forum That Shall Not Be Named
Schrödinger's Catbox
Generate an anagram of your favourite OT name. Post it here. A special subcommittee of the Community Team will prepare a short list of our 16 favourite anagrams from what you post. The list of 16 will go to the mods for judging.
FIRST PRIZE: The winning anagram will become the new OT name! Its author will get 3500 credits and a General Achievement Medal.
Winner:
JNB7
for "Sixteen shots of rum. No girl."
The 15 non-winning anagrams from the short list will be posted here to be voted on by all members.
Second Prize: The winner of the popular vote will get 1000 credits and a General Achievement Medal.
Winner:
KingDunk
for "Homer Hunts Batman, Fell to Death"
Third Prize: If you have a short-listed entry for
each
of the four names, win 500 credits and a General Achievement Medal.
Winner:
Vonkillenoffen
for
It's more or less fox hunting.
Oh! The half-mad unstable torment!
Funny, ravenous, rotten, inane menagerie
Oxbridge scorns chat.
Fourth Prize: The highest-scoring entry in the mod vote that didn't already win another prize nets 100 credits.
Winner:
Symmetry
for "T-rex in sight, mofos- no rules!"
Fifth Prize: The highest-scoring entry in the popular vote that didn't already win another prize gets a Pink Star.
Winner:
Dakky21
for " The Truth as bland halftone memo"
Things to remember:
It must be G-rated. No obscenity, no bigotry, no insulting specific members, etc., etc. (I'm not going to post an exhaustive list of things not to do. You know what they are.) Slightly risqué is okay.
It's not enough to be an anagram. To win, it really should mean something. "Agnes box crotch rids" may be, strictly speaking, an anagram for Shrodinger's Catbox, but it doesn't really mean anything. Random word-strings will (probably) not win the contest. Then again, they might.
Speaking of Schrödinger's Catbox, you will get special kudos and possibly an extra mystery prize if you find a legitimate anagram that preserves the umlaut. Does not need to be in English, but must have discernible meaning.
As is normal with anagram contests, punctuation and capitalization is ignored. Thus, you may punctuate and capitalize as you wish to convey meaning.
Don't spam. Nowadays there are online anagram generators that will give you thousands of (mostly gibberish) anagrams. It's not our job to sift through your list of 8000 word strings and find a gem. It's your job to find the gem, and submit only that. As a general guideline, I'd say nobody needs to make more than 20 submissions. More than that and you might find your post ignored, or deleted.
Try to submit all your entries in one post. Make edits rather than new posts if you come up with something better.
Obviously, humour is a plus.
Incidentally, "I Ran TeeGee's Funny Name Renovation Run" is an anagram of You are entering an unsafe environment. Thanks to DY for the observation.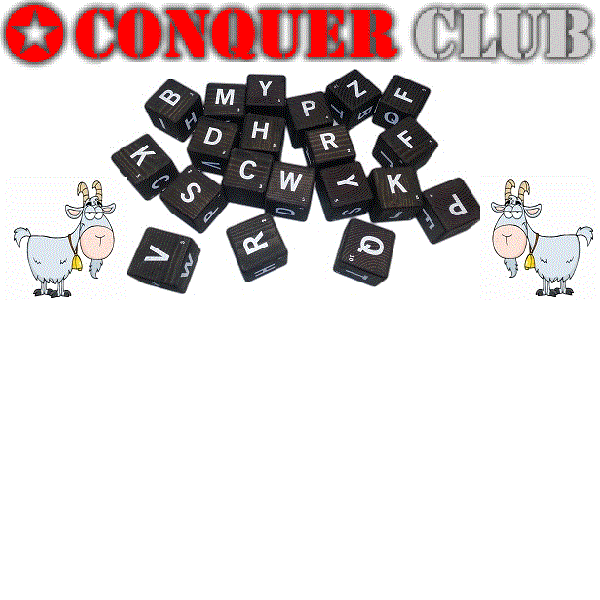 Don't annoy the goats!