Welcome to the College Football FBS offseason thread, a place to refine my college football tournament by offering an open forum to the players of the tournament. Consider yourselves an advisory competition committee.
Now that teams are starting to announce their schedules for the 2012 season, it's time for me to start putting together my spreadsheet. Which means I need to start figuring out what changes, if any, are needed to the scoring and ranking systems.
First, the history of the tournament:
2011 -- winner: ViperOverLord (Brigham Young University)
Excel file
Player history through 2011
My first order of business is to take a look at the scoring system. Here's the scoring I used in 2011 (with a few examples of actual games from this past season -- the numbers to the right of the teams are the rounds the games finished with positive for a home team win and negative for a road team win):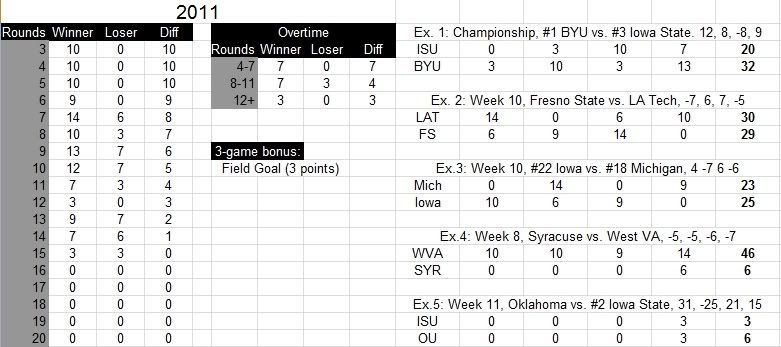 After seeing the way things went last season, I know the limits on either side are too restrictive. I need the minimum to be three rounds instead of five, and probably more on the other side as well.
So I've put together a few different versions for this year (with the same examples):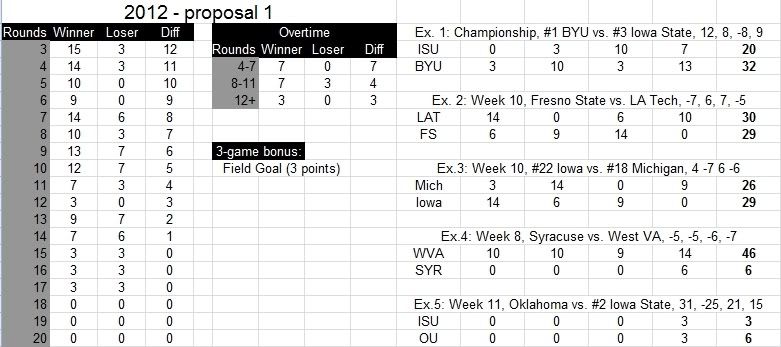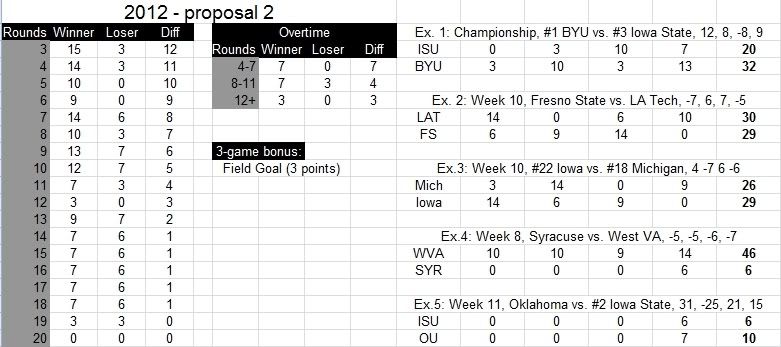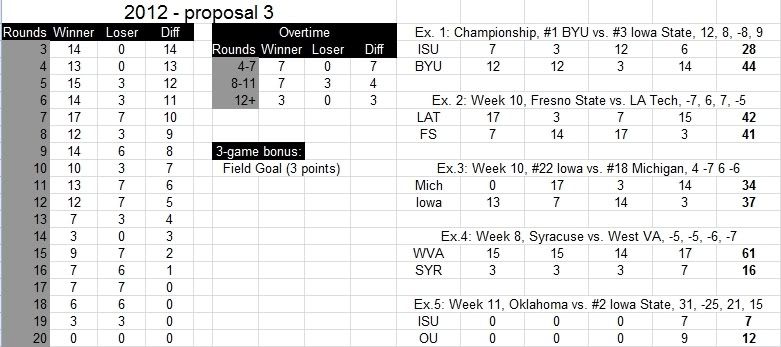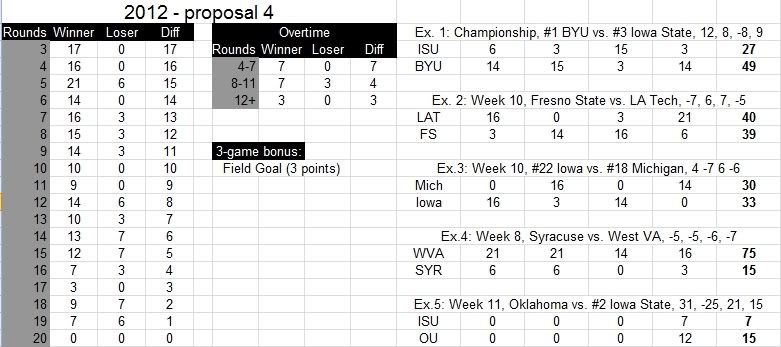 Proposals three and four push the scores into unrealistically high territory, and probably won't be used. Of course, my perception of "realistic" may be skewed since I've been watching Pat Hill's teams for the last 15 years, where the standard offensive drive consists of run up the middle, run up the middle, screen pass, punt.
Still, I'm leaning toward Proposal 1, which only changes to give more points for 3- and 4-round victories, but I'm interested in feedback from those who play the tournament.
Anyone have any questions or suggestions about the scoring or other aspects of the tournament?