1v1 Teams: Railed ~ TPA Event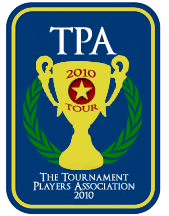 PREMIUM IS REQUIRED.
This is a Tournament Players Association (TPA) event, and is governed by its rules, guidelines, and judgments. All are welcome to join and participate in the association. You need do nothing more than join one or more of the TPA events that will be announced each Monday. Check back on the TPA scoreboard in the Tournaments--> General Info forum to see how you're doing.
Format:
This is a 1v1 Team set up being played on the maps of CC featuring Railroads, Bus Lines, and/or Subway Lines. I'm accepting 24 teams of 3 players each for a total of 72 players. Preferential inclusion will be given to complete team sign-ups; however, if you wish to join without a member, you will be given as your teammate(s) the next player(s) to join who is also joining without a team. No exceptions will be made for rank or any other qualification for players who are joining without a team, in regards to being placed with the next available "free agent".
Once the tournament is full, I will use random.org to place teams into the following pools. I will NOT accept reservations for a particular region or team - it will be done randomly. The pools are divided into geographical regions - the list follows:
Settings: Round 1
ALL GAME SETTINGS ARE SEQUENTIAL, FLAT RATE, CHAINED, SUNNY. Teams will be randomly divided into 4 pools of 6 teams each. The first round is a Round Robin. Each team will play all teams in their pool ONCE. Each player per team will play every other player in the pool. Games will be given out 3 at a time, on average of once a week. With each batch of games, each team will play against a different team in their pool on a different map. First round schedule is as follows:
Week 1: Rail USA
Week 2: Rail Europe
Week 3: Rail Africa
Week 4: Rail Australia
Week 5: Sydney Metro
This means that each individual player will play a total of 15 games, each team playing a total of 45 games. The Win/Loss record of each player per team will count toward the team's score as a whole. At the end of Round 1, the top two teams in each pool will advance to the Playoffs. Any tie-breakers will be determined by head-to-head record.
Playoffs:
Each series will be a best of 9, meaning that each player in a team will play one game against each player in the opposing team. Whichever team wins 5 or more games advances. The bracket is as follows:
Round One
Winner of Pool A plays Runner-up of Pool D
Winner of Pool B plays Runner-up of Pool C
Winner of Pool C plays Runner-up of Pool B
Winner of Pool D plays Runner-up of Pool A
All Games Played On NYC
Round Two
Winner of A-D plays Winner of B-C
Winner of C-B plays Winner of D-A
All Games Played On Vancouver
Finals
Two remaining teams play for the Championship
All Games Played On Chicago