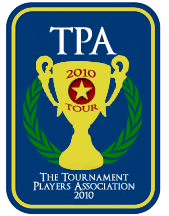 This is a Tournament Players Association (TPA) event, and is governed by its rules, guidelines, and judgments. All are welcome to join and participate in the association. You need do nothing more than join one or more of the TPA events that will be announced each Monday. Check back on the TPA scoreboard in the Tournaments--> General Info forum to see how you're doing.
Death to Spies-a TPA assassin tournament.
The objective of this game is to kill as many spies as you can. We will be using the assassin format with the following settings
This is a 64 player tournament
8 player
assassin
automatic
sequential
escalating
chained
foggy
Edit: Sorry I forgot to post the map. A spy is required to work in a variety of circumstances, often without foreknowledge of what he or she is getting in to and for that reason, all maps in this tournament will be on the RANDOM setting.
each player will have 8 games to play in round 1. All 8 will come out at once.
Premium Required
For Round 2 the 8 players with the most kills will advance
In the event of a tie there will be a tiebreaker game. It will follow the settings as noted above-1 game winner take all. In the event it is 2 player it will be a best of 3 and standard of course.
READING COMPREHENSION SECTION: To sign up you must pick the spy you are playing as. And I'm James Bond so you are not. You may not pick someone else's spy so be sure to have a unique one selected. If you merely type IN or something like that and do not select a spy you will be ignored. If you are ignored and go back to edit it I will not see it-better to type a new post if you're in time.
So to enter use something along the lines as barterer2002-James Bond

EDIT NEW RULING
The original instructions were purposely left vague so that it was open that a player could get a point for killing any other spy in their game. After some discussion with the powers that be in CC they are uncomfortable with the idea that players could intentionally lose games to get a point in the tournament and thus move forward. Obviously killing a non target would result in a deliberate loss which I thought would make an interesting strategy decision but I understand where they are coming from. Thus here's the ruling.
You must kill YOUR OWN target to get a point. Any game in which a target is killed by a player who was not supposed to be targeting this player will result in 0 points being given.