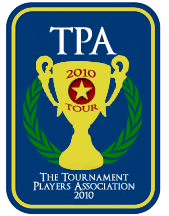 This is a Tournament Players Association (TPA) event, and is governed by its rules, guidelines, and judgments. All are welcome to join and participate in the association. You need do nothing more than join one or more of the TPA events that will be announced each Monday. Check back on the TPA scoreboard in the Tournaments--> General Info forum to see how you're doing.
Here is the format for :HA's Escalating for [TPA]:
Four rounds of game play

Round breakdown:
Round 1: 7games with 7 players--top 4 in each game advance-first 3 out are eliminated
Round 2: 4 games with 7 players--top 4 in each game advance-first 3 out are eliminated
Round 3: 4 games with 4 players--top 2 in each game advance-first 2 out are eliminated
Finals one game of 8 players-winner wins tourney

No alliances at all--if there is an alliance it should be reported to me--I will have three judges judge and if the players have made an alliance they will be forfeited. I have to talk to barterer and get the judges which will be posted soon--

edit-after the tourney is filled we will get three players not in the tourney to judge.

Just play the games normal without an alliance and we should have no issues.
To sign up, just post to this thread.
49 entrants
Map will be Classic
auto deploy
Seq
chained reinforcements
escalating spoils
no fog
Placement for TPA:


First-topper
Second-rishark1969
Third-Great-Ollie
Fourth-mickunited333
Fifth-ItzPetey
Sixth-ubcman64
Seventh-ga7
Eighth-wolphe_ii
[b]Tied for 9th
[/b]
jasholz
aprilamiller
spidey
tokle
Tied for 13th
earlybirdbrew
Krissan
Enormastitz
Bones2484
Tied for 17th
I_AM_BOGEY
Timminz
poguemahone
MudPuppy
Tied for 21st
patrickaa317
barterer2002
lewis.evans
Arya
Tied for 25th
Aalmeida17
csa720
Chewie1
jjmracing
Tied for 29th
Revlisd
Jobiwan
jrh_cardinal
bruno fountain
angola
Blinkadyblink
sonicsteve
Tied for 36th
anamainiacks
keiths31
benga
TheTrueNorth
spartacus65
HighlanderAttack
theheadholes
Tied for 43rd
kennys777
MrGlassB
Nikotsy
Sniper08
shaneback
ThrushAAX
Night Strike
Round one and two and three will be set up using random.org
All winners will play in a final escalating game
For this tournament premium or freemium
I will take reserves.
When I send a pm you have 48 hours to join or you are automatically replaced with a reserve. If I have time I send a reminder, but that should not be expected. (excludes semis and Finals)
I reserve the right to not allow anyone without 99% attendance into the tourney without a good reason. (This rule will not be used for TPA events)
I hope this covers everything.
Feel free to ask questions.
List of players:
HighlanderAttack
benga
barterer2002
ubcman64
shaneback
Krissan
sonicsteve
tokle
MudPuppy
MrGlassB
ga7
Sniper08
Chewie1
spartacus65
jrh_cardinal
keiths31
Bones2484
spidey
rishark1969
patrickaa317
Night Strike
shoop76
Nikotsy
jjmracing
Enormastitz
angola
Revlisd
Arya
aprilamiller
lewis.evans
bruno fountain
csa720
TheTrueNorth
IWearRed24
Timminz
poguemahone
earlybirdbrew
kennys777
wolphe_ii
I_AM_BOGEY
theheadholes
Blinkadyblink
ThrushAAX
jasholz
Aalmeida17
mickunited333
anamainiacks
Great-Ollie
Jobiwan
Reserves
topper
ItzPetey
alaskanassassin
_HiTMaN_
danryan