Spells of Coming Forth by Day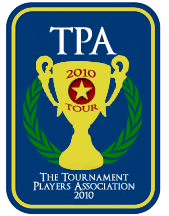 This is a Tournament Players Association (TPA) event, and is governed by its rules, guidelines, and judgments. All are welcome to join and participate in the association. You need do nothing more than join one or more of the TPA events that will be announced each Monday. Check back on the TPA scoreboard in the Tournaments--> General Info forum to see how you're doing.
The tournament
Named after the Egyptian Book of the Dead, this tournament will be a journey through ancient Egypt to the Underworld.
32 players will start the journey in Lower Egypt, and 32 players start in the Nubian desert. From there they will attempt to navigate the Nile to Thebes and onward to the Valley of the Kings.
For the first four rounds games will be played 1v1, best of 3, each game with a different spoils setting; no spoils, escalating or flat rate. Other settings will be: automatic, sequential, unlimited reinforcements, no fog.
The tournament will be played as a standard bracket. But will also include a bracket for the losing players, to determine every player's position on the scoreboard.
Round 1&2: Egypt Lower or Egypt Nubia (please specify your prefered starting location when signing up)
Round 3&4: Egypt Upper
Round 5: Egypt Valley of Kings
The four remaing players will play a series of 4-player games, with each of the spoils settings in succession. The first person to win twice on each of the maps is the tournament champion. The games will come out in the following order, Escalating, Flat Rate, Nuclear, No Spoils, and repeat as necessary. Only as many games as necessary to decide a winner will be played.
Requirements
None. Anyone can join.