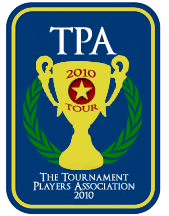 This is a Tournament Players Association (TPA) event and is governed by its rules, guidelines, and judgments. All are welcome to join and participate in the association. You need do nothing more than join one or more of the TPA events that will be announced each Monday. Check back on the TPA scoreboard in the Tournaments--> General Info forum to see how you're doing.
Can you conquer Glacier Alley?
This tournament will use two maps, Greenland and Iceland. Each map will get its own bracket, and each participant will be added to both brackets. That's two chances to win the tournament! Each bracket will be 1v1, double-elimination (more chances to win!). The winners of each bracket will then play each other on each map 3 times in best-of-6 format. In the event that both players win 3 games, the higher-seeded player will choose between the two maps for a one-game playoff. In the event that the same player wins both brackets, this last part will obviously be skipped.

TPA Standings:
Players in each bracket will be given standings based on the round in which they are eliminated. Since each player is in both brackets, their final TPA standing will be an average of the two. 1st and 2nd place will vary depending on whether or not the same player wins both brackets.
MGB