edit: mc29. This Tournament has been rescued by MC29
Scores and updates can be found here:
Scores and Updates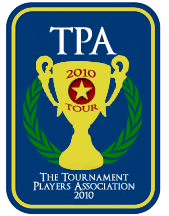 This is a Tournament Players Association (TPA) event, and is governed by its rules, guidelines, and judgments. All are welcome to join and participate in the association. You need do nothing more than join one or more of the TPA events that will be announced each Monday. Check back on the TPA scoreboard in the Tournaments--> General Info forum to see how you're doing.
Here is the format for :HA's 4 Opportunities-TPA:
Maps:Random, Arms Race, Classic,
AOR2 (and the map chosen by most at sign up)
--Each map will have it's own bracket--the winner of each bracket plays in the final four. At sign up, list a map and the one chosen the most times will be used as the fourth bracket.
128 entrants
quadruple bracketed tourney
1v1, 2 player games
Seq
chained reinforcements
esc spoils
sunny
Each map has it's own 128 spot bracket. So kind of like four 128 player tourneys--the winner of each map plays in the final four --one game per map per round so up to four games per round as long as you keep winning.
Winner of Arms Race bracket plays against winner of players choice bracket
Winner of Classic bracket plays against winner of random bracket
In the final four you will play each map though. So each player gets 4 games. You must win 3of4 to advance to the finals. One game on each map. If you tie 2-2 you do it again until someone wins 3of 4.
The finals will play the same way as the semi finals winning 3 of 4 on each map.
It will be a normal bracket non seeded. I will use random.org to create the seeds. I will use reverse order set up for matches so each round will have highest seed playing lowest seed until the semi finals.
You will be seeded four times(once in each bracket)
So basically you have four chances to get through to the semi finals
To sign up, just post to this thread
For this tournament premium or freemium--if you are freemium you will only get the normal time to join games so please keep the amount of spots open that are needed. Four spots in round one.
edit (because this is a Major for the TPA, you will get one week to join all games each round)
I will take reserves, but only for round 1 if someone does not join. A reserve may only get one of the four maps depending on how games are joined.
You have 48 hours to join or may be forfeited. I may give invites if you have not joined and you will have until they expire but that is only if time permits.
I hope this covers everything.
Feel free to ask questions.
List of players:
adam666
amazzony
arno30
AslanTheKing
authoman
b00060
barterer2002
benga
BluU
Bones2484
brett2000
bruno fountain
chapcrap
chiefsfan4ever
ckyrias
Crarg
crbluth
danryan
dapp69er
DBandit70
deantursx
demonfork
Didacus
Domicas
donkeylove
dowian2
downfall
Dukasaur
dumhic
ekane
Enormastitz
Eternal Shadow
Evil Semp
evilkingjay
faldska
Faro
fmdm03
freyme
Frued1
Fuzzy316
ga7
GeneralJestix
greatwhthype
Gromph
Hank44Soccer
heatz
HighlanderAttack
I_AM_BOGEY
Iron Maid
JaKobe_52
jeraado
jigger1986
jimfinn
JohnnyMac
josko.ri
jrh_cardinal
jricart
kennys777
Kiko13
KingDiabl0
Kings Of Leon009
koontz1973
Krissan
kuma32478
LFAW
Lufsen75
MattiWacklin
MEP
Metricsystemlove
Mizzou3181
morleyjoe
mr. CD
MrGlassB
MudPuppy
murphy16
musicalmaven
nesterdude
Night Strike
NotNowKato
nots
osujacket
patches70
paws1610
Pyrhhus
QoH
qwertylpc
reahma
red_dragon
redbugal
reptile
Revlisd
rjhankey
rmjw10
Robespierre__
rpshawn
saaimen
sandman175
Seamus76
Serbia
shaneback
shoop76
SirSebstar
Sniper08
sonicsteve
spidey
stevkov
Streaker
SuicidalSnowman
sundance123
sunshining
theheadholes
TheTrueNorth
ThrushAAX
Timminz
tokle
Tomod
Tripitaka
ubcman64
uk massive
Von Kaiser
vykingsfan64
whakamole
whitestazn88
Wildcat57
wilkinc
william tennant
wolfmaster
xman5151
Reserves--90% sure at least five or six reserves needed and will play
traffic133
Araldite