You and your team must win the elections to take

control of the house

.

To elect the Grand PooBah
GA Medal approved for making a Cess Pool
Winner: Snowdrift Zealots
Runners up: Fédérale Parti Canadien des Nationaux-Socialistes et les Communistes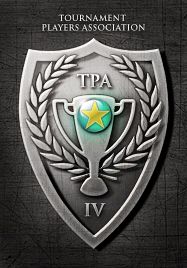 This is a Tournament Players Association Year 4 [TPA4] event, and is governed by its rules, guidelines, and judgments which are detailed here:
https://www.conquerclub.com/forum/viewt ... 3#p4278332
All are welcome to join and participate in the association. You do not need to do anything more than join one or more of the TPA4 events that will be announced on Mondays. Check back on the scoreboard to see how you're doing:

With control of the house you will be able to tell BigWham what to do
(
thru the suggestions thread
).
You will be able to have things adjusted in Conquer Club to just the way you like it
(
thru the suggestions thread
).
This a triples match. You and your team will represent a political party. (It may not be a real party. Acceptable names would be the Cats Rule party, the Swizzle Stick party, the Only Orange Hats allowed party, etc. If your party name gets to close to real it will be rejected by me. All decisions may be appealed to me. I will use Google Translate if necessary.)
Looking for at least 17 teams. All games will be 3 teams unless the numbers don't work and then some as determined by random.org will be 2 teams. I will not use reserves. If you sign up you play.
On each map you will play 3 games one each Esq, para, fog, trench; Flat, chained, fog, no trench; and Nuclear, adj, fog
All maps Auto, Seq, 20 rounds.
GA medal approved for creating one
When you have a majority after the 2nd round, you win. (40 Poos in existence, you hold 21 at the end of a round, you win.) You can then appoint the
Grand PooBah
.
Game load will not go higher than 3.
48 hours to accept invites, (unless you contact me ahead of time and give me a good reason). Each team will be allowed a total of 3 missed turns during the tournament. (That is not 3 each but 3 total) At 4 you will be eliminated even if you are winning according to CC and Poos will go to the other team. If a team needs to replace a member they may by notifying me in the thread. The new member should know that they are not eligible for a medal by tournament handbook rules.