World War X: Capture The Flag [TPA4]
This tournament is open to players with two game slots available at all times.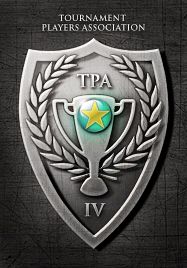 This is a Tournament Players Association Year 4 [TPA4] event, and is governed by its rules, guidelines, and judgments which are detailed here:
https://www.conquerclub.com/forum/viewt ... 3#p4278332
All are welcome to join and participate in the association. You do not need to do anything more than join one or more of the TPA4 events that will be announced on Mondays. Check back on the scoreboard to see how you're doing:

This tournament is inspired by the TO; Capture The Flag series.
In the year 2867, a scientist and historian - known only as Professor X, was foolish enough to create time portals throughout history, bringing back the 5 warrior factions whom he thought were the most fearsome throughout the course of history: the Knights, Pirates, Romans, Samurai, and the Terracotta Warriors. (We might question his choices, but it is what it is.)
The world soon descended into pure chaos, and what was dubbed "World War X" ensued as the warriors swiftly eliminated all humans who stood in their path - till only they remained. After years of endless battling across the globe with no decisive victories, the 5 factions finally agreed to settle the score through a mode of battle that was introduced in more recent times - Capture The Flag.
Factions
Tournament Setup
Settings
Tiebreaker
Signups
Notes
1. I reserve the right to change aspects of the game if anything needs changing, to ensure fairness to all players or for the benefit of the tournament.
2. If you wish to withdraw from the tournament at any time, please inform me via personal message or post on this thread.
3. If you do not join the game within 48 hours, you will be replaced.
4. If you are know you are not going to be around for a duration of time, please inform me. If the period of time is short enough, I will delay all of your games.
5. For any questions, problems etc. you may voice it out in this thread or you can PM me.