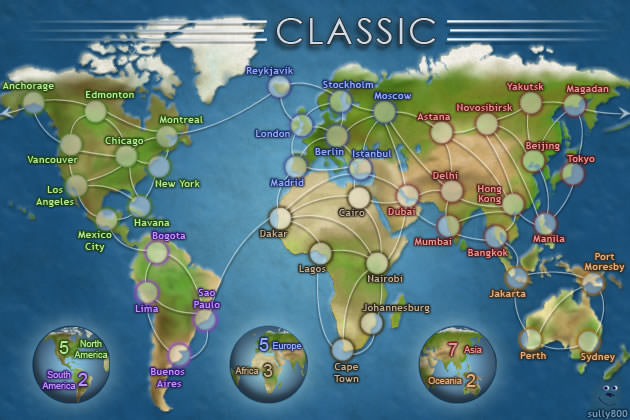 Welcome to my first tournament on the Classic map!
This competition will consist of four groups of four players each. Everybody plays everybody else on their group once. 1v1 Games, one point per win, zero per defeat.
Players will be randomly assigned to their groups
. Winners of each group will qualify for the semi finals (one leg) and the winners of the semis qualify for the final (one leg as well).
If players in the group stage are tied in first place, a tiebreaker game will be played with the same rules as the rest of the games, except the spoils will be escalating if there are more than two players in said tiebreaker.
Rules
- No spoils; Chained; no Special Gameplay; 20 Rounds.
This tournament is open for freemium players, but please try to keep a slot open.
If you fail to accept my invitations without warning, you will lose the game (and probably be replaced by a reserve if that happens on the first round).
Warriors
1. Ertai
2. swt pimp
3. chanakam2020
4. b00060
5. Dusty21
6. TheTrueNorth
7. dowian2
8. ganguscalm
9. plurple
10. harvmax
11. DJ1985
12. gambler21210
13. Rallister13
14. SuperSian
15. MattiWacklin
16. jakevv
17. hotcoffee76
18. actorday
19. justin88
20. jacaf
21. knife17
22. MrBoom
23. ender_w99
24. 2007spaceodyssey
25. MartinRiggs
26. filopo
27. YouOnKazoo
28. brakh
Reserves:
RetiredJudge
Have fun!

UPDATE: Because so many people (29) joined the tournament, there will be some changes: the groups will have 7 players each. Top two qualify for the playoffs. After that there will be quarter finals, semi finals, and final.