EDIT: K-PAK WINS THE COMPETITION!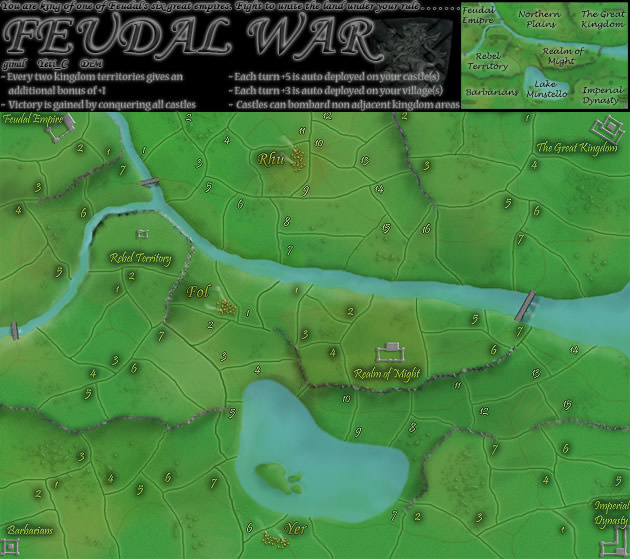 Hello and welcome to the Feudal Cup 3rd season! 16 Players in, one player out in a single-elimination bracket. Map: Feudal War.
Rules: no spoils, chained, foggy, 20 rounds limit.
I am using Random.org to organize the bracket.
Freemium players are allowed, but please leave one slot open for this tournament.
If someone misses my invitations without justification they might be replaced by a reserve (if that happens on the first round) or just straight up be eliminated if that happens later on.
Good luck to all!
Previous seasons
Season 1
- Mar/22-May/22 - Winner:
i-andrei
-
viewtopic.php?t=237702
Season 2
- Jun/22-Sep/22 - Winner:
K-Pak
-
viewtopic.php?t=238084
Feudal Warriors
1. Ertai
2. Darin44
3. concrete
4. chanakam2020
5. Scarlet Lady
6. K-Pak
7. SNARF17WD
8. Mageplunka69
9. SC MAN
10. luxbock
11. b00060
12. *Pixar*
13. cads
14. actorday
15. Heads or tails
16. anonymus