Canada & Sweden apparently saved the best for last - both teams shutout their opponents in a dominant fashion - no OT needed.
Congrats to the winners and thanks to all who participated. See you in Sochi 2014!
Tournament Winners:
denominator
rnunez
Enormastitz
Sir Sinclair 
DBandit70 
ETROPAL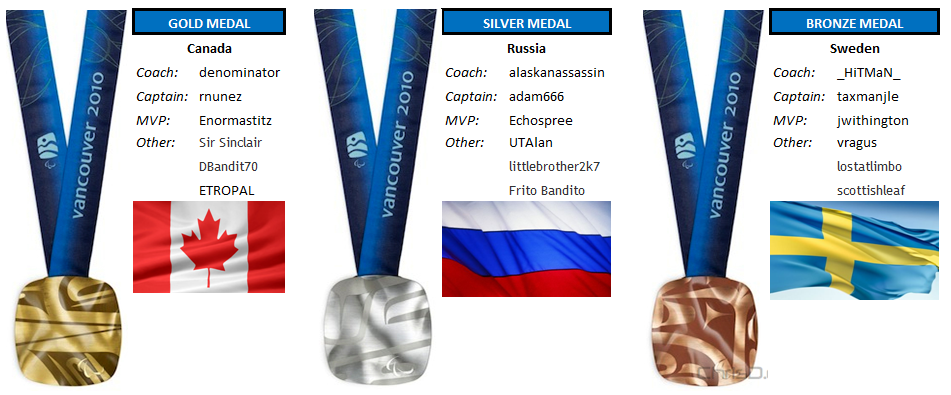 Gold medal game
Canada 4 v Russia 0
1st -
Game 7317585
2nd -
Game 7382589
3rd -
Game 7449665
Bronze medal game
Sweden 4 v USA 0
1st -
Game 7317586
2nd -
Game 7382590
3rd -
Game 7449669


Current(ish) rosters can be found below.
The Olympic Medal Games
Medal Games follow the same period structure as before, but it takes 4 goals to win. The current coach for each team will be able to choose their starting lineup for the 1st period.