Just had an idea i'd like to try. This kind of tournament (or a similar one) was probably already made here, but if it wasn't, I think it would be fun!

The concept of the tournament isn't very complicated... I think.

Firstly,
everybody choses an historic empire, country, region, whatever, to represent... and a "home" map
. The tourney will have an undetermined number of rounds. Once the tournament starts, the first round will be composed of eight 1vs1 games. The idea is that the guys who are playing in their respective "home" map are being "invaded" by their opponents. So, in the games won by the people playing in the "home" map, both players remain in the tournament. In the games won by the people playing in an "away" situation, the "home" player will be eliminated.
Example
Round Placement
In the first round, the players will be randomly placed in their games. In the rounds after that, the remaining players will also be randomly placed in their games, but if any game is repeated, the player who played in the "home" map in their last game, will be playing in an "away" situation. The tournament will carry on until there are only two players left and one of them wins their "away" game.
Example
When a round has an odd number of players, one of the players will recieve a "bye" to the next round. During the tournament there can be no player with more than one "bye" than any other player. In other words, when a player recieves a "bye" in a round, he can only get another "bye" once everybody else still in the tournament were conceded the same number of "byes" as he was.
Settings
auto
seq
escalating
chained
foggy
NO trench
20 rounds
24 hour rounds
Fremiums are welcome as long as they leave one slot open for this tournament.
Reserve Policy:
I'll send an invitation. If not accepted, I will send another one. If that is not accepted as well, the player at stake will be: 1) replaced by a reserve if we're in the first round. 2) lose the game and be eliminated from the tournament if we're in any other round.
Hope everybody understood the concept. If not, ask here anything or PM me.

Have fun!!
EDIT:

ROMAN EMPIRE INVADES THE WORLD!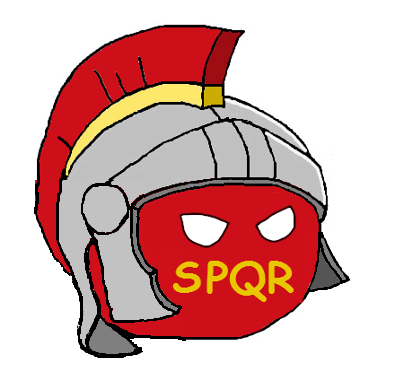 Congrats to Roussallier for winning the tournament.