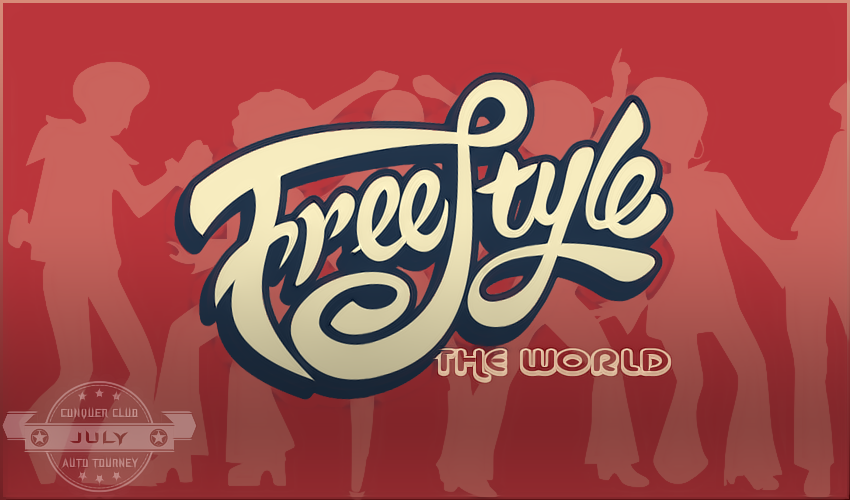 Hi folks, welcome to that 100% Freestyle Auto Tournament [AT]!

36 players will battle throughout 8 Rounds over the "World" maps I selected.
Tournament Link
Format:
PREMIUM ONLY.
6 Players game type.
3 game load per Round.
FREESTYLE, TERMINATOR, Escalating, Chained & Foggy for the entire Tournament.
Another great job by EBConquer to make this Retro Banner





Again, check your Premium expiration date, if you end up losing it during the tournament please consider renewing it as soon as the date comes or do not register if you are not going to come back Premium, this will help the Automate working smooth for everyone!



I hope you will enjoy it!