"The Office" Tournament
Welcome to the first ever
Office Tournament
here on CC. As many of you know, Optimus Prime is married to Luxurious, and she has requested the creation of a tournament themed after her favorite television show. Who am I to argue with her? After all, she is the one who graciously lets me run all these tournaments for your enjoyment.
This tournament will feature
18 players
in two rounds of play:
a qualifying round with 3-player games, and a final game of 6-players
.
All games will be on the British Isles map, with Flat Rate cards, and Unlimited fortifications.
Each player will sign up to represent a specific character from the television show. The characters are divided into groups of three. Once the tournament is full and ready to go, those three players in each group will play 3-player games until one of them has won twice (that means a maximum of 4 games). The first person to win twice will advance to the final game where the winner will take home the crown. Pretty simple don't you think?

We will be playing the games 1 or 2 at a time, and I would like to have a handful of reserves just in case.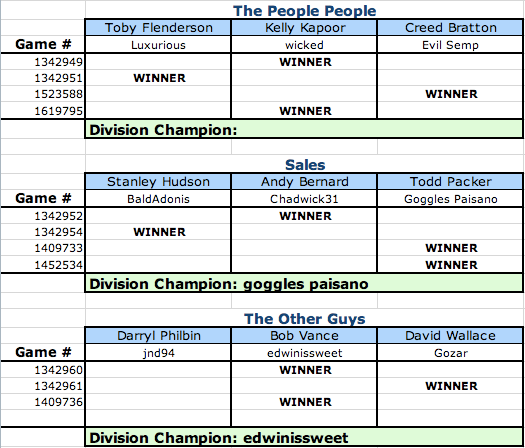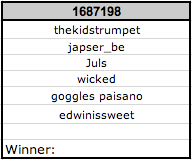 Reserves:
1. ParadiceCity9
2. Steelhorse
3. cougfan82
4.
5.
6.
7.
8.
REMEMBER: All I need when you sign up is who you wish to play for. I don't need a map choice, or anything else, just your name and which character you want.