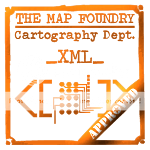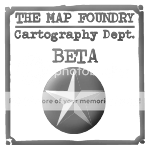 I've been thinking over the past few weeks about making a board game style map that would condensate some map concepts – Feudal, Waterloo, Poland and Clandemonium
-We would have 8 starting positions – The Castles – that would be directly connected to the King's Court by a family member.
Every Castle cluster will have a Catapult maker, an Archer training ground, a vassal Knight, and 2 villages (the more favoured positions/castles on map will have the second village slightly dispersed by 1 hexagon)
The King's Court
Every family member has direct access to the King's four Counsellors. These high placed advisers will lend some special abilities to the noble family that better knows how to use their influence on them. They will also grant access to the King.
The King is the most important character/region on map – He can one-way assault any Castle. Gaining power over the Noble families and reverting their Castles to the State.
Art & Concept -
Kabanellas
Code -
chipv
XML
-
http://www.fileden.com/files/2008/5/8/1902058/Kings_Court.xml
Large Map
-
http://i998.photobucket.com/albums/af105/Kabanellas/KCourt_Beta5_img.png
Small Map
-
http://i998.photobucket.com/albums/af105/Kabanellas/KCourt_Beta5_small_img.png
Version 20
Neutral starters map
all 'N' territories will start with 1 neutral troop
Previous versions
http://i998.photobucket.com/albums/af105/Kabanellas/KC_image.png
http://i998.photobucket.com/albums/af105/Kabanellas/KC_V10_img.png
http://i998.photobucket.com/albums/af105/Kabanellas/KC_V11_img.png
http://i998.photobucket.com/albums/af105/Kabanellas/KC_V12_img.png
http://i998.photobucket.com/albums/af105/Kabanellas/KCourt_V13_img.png
http://i998.photobucket.com/albums/af105/Kabanellas/KCourt_V13_img-1.png
http://i998.photobucket.com/albums/af105/Kabanellas/KCourt_V16a_small_img.png
http://i998.photobucket.com/albums/af105/Kabanellas/KCourt_Beta3_img.png