So yesterday I went to see an American game of Football, the way it was meant to be played; by high school students who haven't really got the game down well enough for professional football, but well enough to actually win a game.
So basically in order for a football game at the high school level you need the team, you need the coaching staff, you need the cheerleaders (too young for that other thread), the referees and the …
Unfortunately, the start of the game was delayed two minutes while the booth announcers asked if anyone from the stands would help out with the chain gang. Once the game was ready the game began.
The "Monarchs" in their Green and Gold were undefeated as they went to their homecoming game. The low benches on one side of the field provided ample seating for the few students, alumni, parents and siblings of the players.
The team itself was very "versatile." That's a fancy way of saying that some of the players were playing both offense and defense.
It soon became apparent that the one part of American football the Monarchs had not really covered was in the kicking. At first, it seemed bold and brilliant for them to always try to make a play on the fourth down, as opposed to punting the ball. (Mind you, looking at the opposition, whose punts went 20 yards with a 10 yard return one wonders if they were really necessary.) Finally the Monarchs scored the first goal but failed to make the extra point so it was 6-0. Before the half was over they scored another goal without making the extra point making it 12-0.
Did I mention the cheerleaders? Oh that's right, too young for this group. And I had a lot of great photos too of the girls being lifted high in the air. Too bad.
Anyway, in the fourth quarter the opposition finally scored a touchdown and actually scored the extra point. Shock and horror as the game went to 12-7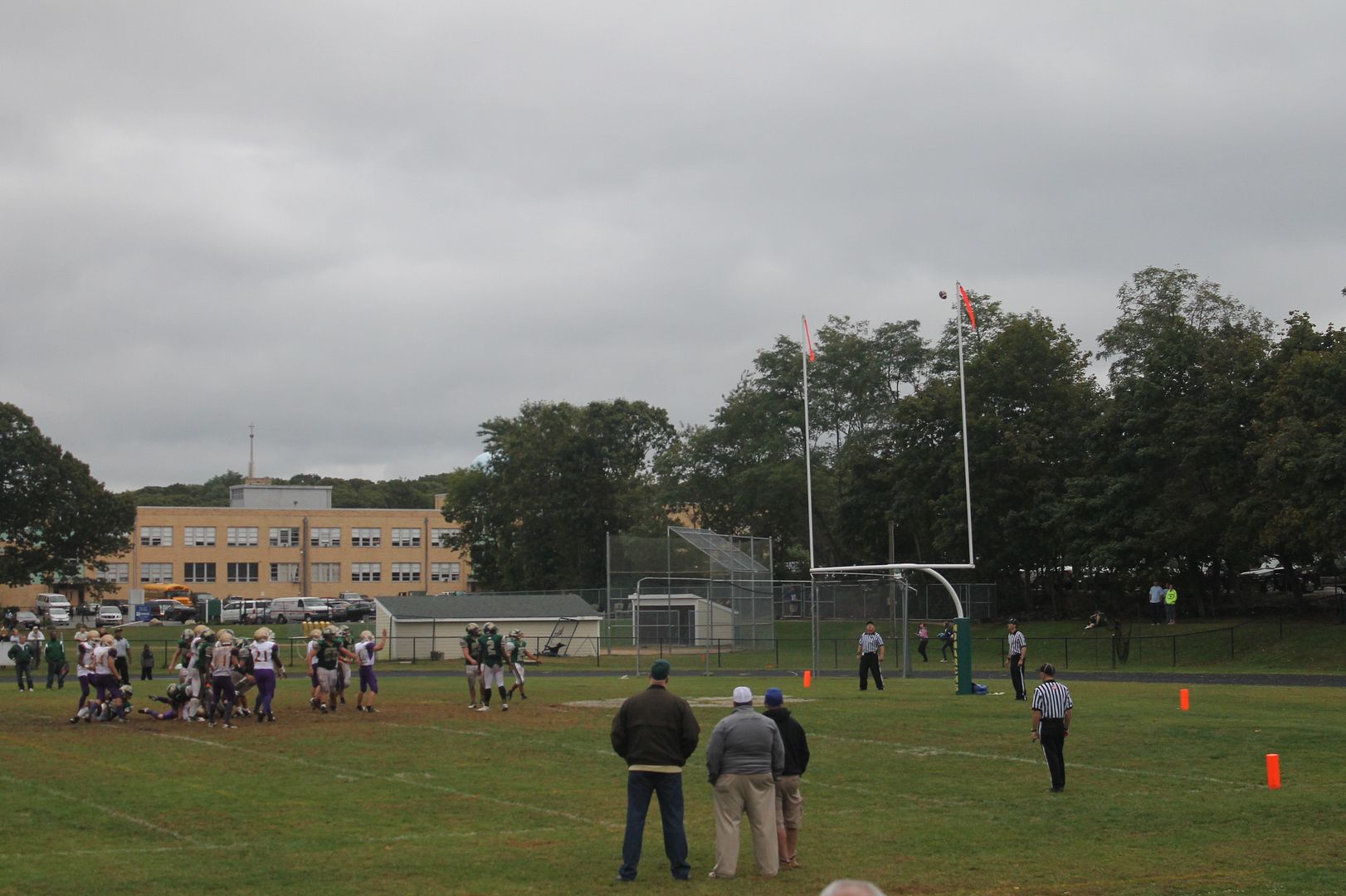 The Monarchs tried to score a touchdown but were stopped. The opposition took the ball with most of the field to cover and very little time. Then suddenly, a series of penalties practically gave them 50 or so yards. A touchdown would give them them the game, but they were stopped at the 15 yard line. The Monarchs then made running plays to score the first down necessary to run the two minute clock down for the 12-7 victory!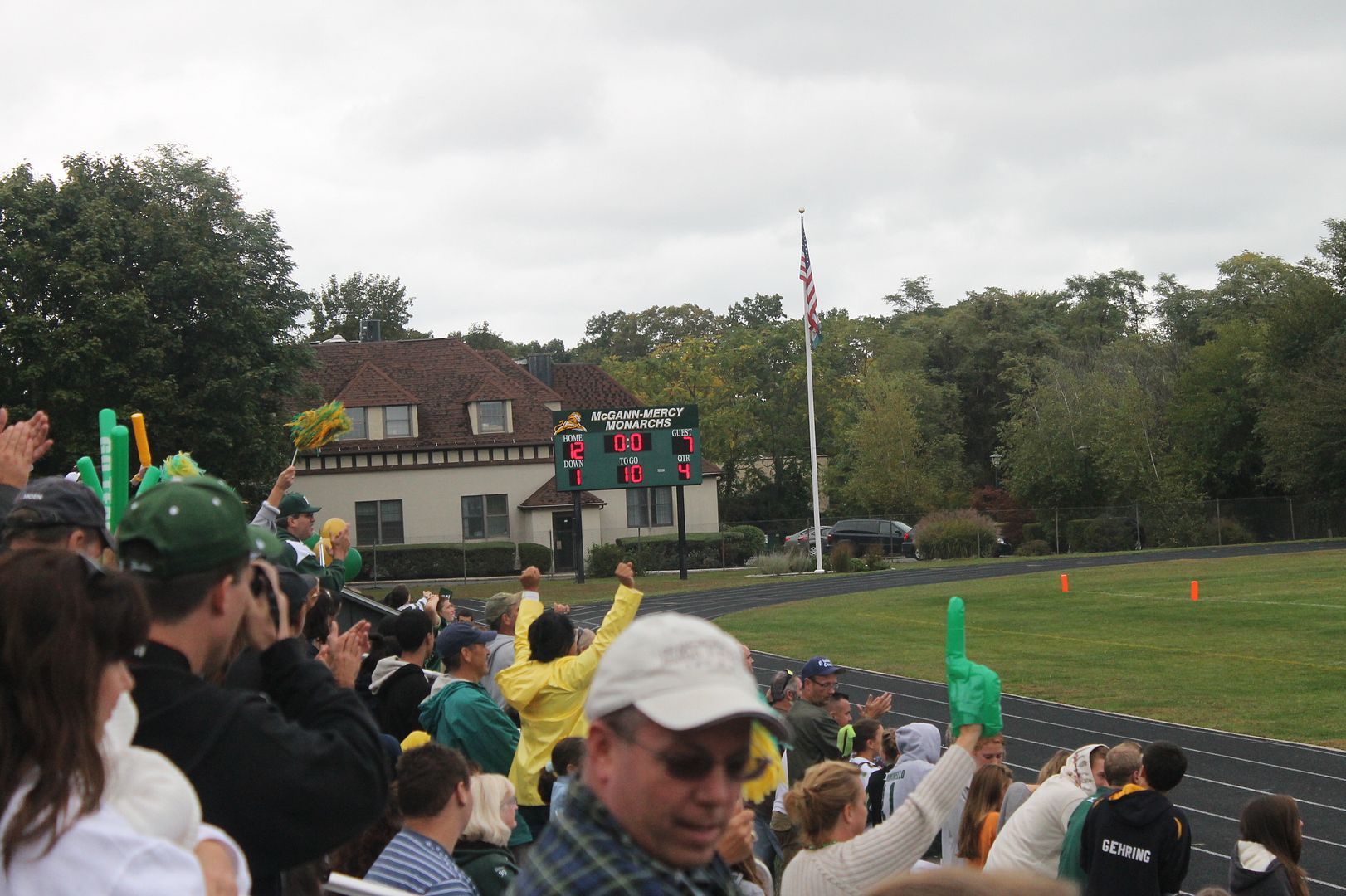 Not bad, for a team that can't kick the ball.