Latest Version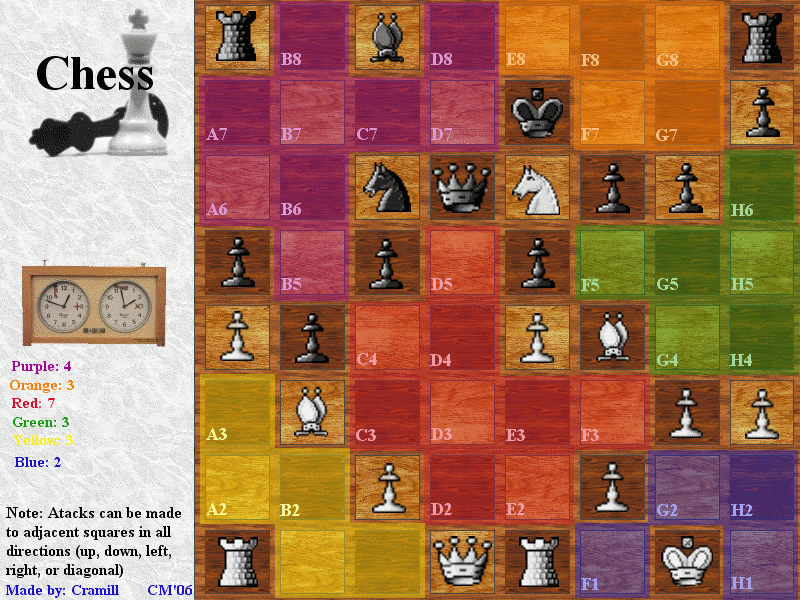 Below is my original post:
This is what I have now, I guess I won't do any more until I have some suggestions or comments. This is the large version. (But it may be a little too large.)
So basically, this will look like a chess board, like a game is in progress, but you are playing risk on it. The pecies provide bariers and prevent the game from being just a grid.
The letters are there just for now
to represent peices (K = King, N= kNight, B = Bishop, and so on)(I will add actual peices later).
Right now there are only 38 'countries'. But i think it would be better if there were 42 (the classic map has 42 countries). So I would need to remove 4 of the chess peices and maybe re-arrange stuff to make it work better or whatever. (the reinforcements for 'continents' could probably be adjusted also).
Edit: I think the # of countries has been taken care of - it is fine in my most current version of the map. But there still is discussion of continent bonuses.
I will take any suggestions for improvements, and tell me if you like the idea and how it looks for now.