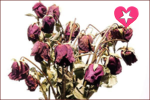 Mornin folks.
This thread shall serve as reminders, updates or any other news that the Cheating & Abuse department may have from time to time.
Just a heads up, especially for the new folks out there. This is the Cheating & Abuse forum where one can report a game if they see something suspicious going on or if they see any forrm of game abuse and they would like to report it.
To make report, all you need to do is click on New Topic and follow what the template is asking of you. We need all the details that you can provide to make it easier for us to understand what you are reporting about.
Once your report has been done, wait for a moderator or a hunter to look into it. Do not always expect an instant result as there are cases where it could take some time to produce a verdict. We want to cover all bases so bear with us if your report is taking more time than what you expect.
New and [pending] cases will remain in the C&A forum until a verdict has come down. Cases which have been [busted] or [cleared] will be moved out of the main forum. After 5 days of little to no substantial comments, topics in the Closed Reports forum will be locked.
This will mean that any appeals to cases (new accusations or pleas of innocence) should go through the ticketing system on the help page where an admintrator will look into the case independently of the original hunter.
In future stages, we will be looking at dividing up secret alliances, multi accusations, general abuse etc. into separate sections for easier and clearer navigation, but the tools to do that properly aren't yet in place, so one step at a time.
======================
In the meantime, here is also a tutorial video, courtesy by Victor Sullivan, on how to file a Cheating & Abuse report: