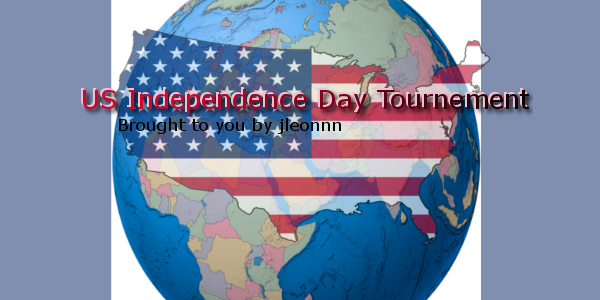 To celebrate Independence Day, I will be organizing this tournament

There will be 32 players in this tournament. We will start off in the Iberia map, then we land in the New World, our next map. The survivors will be split into two groups, representing the French and British fighting over America on 13 colonies map(in a quads game). The players of the winning group move on to the bloody American Civil War period on the Civil War map. Finally, the last two will battle it out on the USA map.
So basically the game plan is like this:
Iberia(32 players playing)

New World(16 players playing)

13 Colonies(8 player quads)

American Civil War(4 players playing)

USA map (Finals)

Winner!
You have 48 hours to join