squishyg, whakamole, Sirmium Samurai winners!!
Hey all. I have taken over JoshyBoy's TPA event due to...well...I just am.
This is not open to new sign ups, but everyone that signed up earlier is in still. Same rules apply. If you have any questions I will try and answer them as best I can.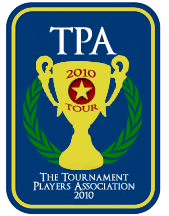 This is a Tournament Players Association (TPA) event, and is governed by its rules, guidelines, and judgments. Check back on the TPA scoreboard in the Tournaments--> General Info forum to see how you're doing.
Why is it called this, you ask? Simple.
Triple
- Triples Tournament (obviously...

)
Threat
- It's all on random maps (this could be very threatening!)
Terror
- Foggy
Now seeing as this is a special occassion I'm going to try and make it all inclusive meaning that yes, even if you do not have a premium account, you can still play! However, you will need to make sure you bring some team mates and most importantly keep three game slots free! This might be a big ask, but if you want to play, you will have to do it!
The format is simple, as it is a best of three straight knockout.
The settings are sequential, escalating, auto, foggy (of course)
You may only sign up if you are in a team! I will not sign up individuals.