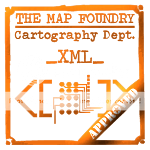 Map Name:
Tribal War - Ancient Israel
Mapmaker(s):
Seamus76 & V.J.
Number of Territories:
84
Special Features:
Two open War Zones.
What Makes This Map Worthy of Being Made:
There are no maps of Israel, which no matter what the time period, a map of this region deserves to be made.
"What a fascinating time period for a map, and with simple graphics it's hard not to get sucked into this great one. But watch out, those two War Zones can really pack a punch." says CC Map Reviewer Mas Sue67
Description
: "All these are the twelve tribes of Israel" Genesis 49:28
Tribal War- Ancient Israel is based on the division of land to the 12 Tribes of Israel. This map incorporates resource collection (4 weapons), build-a-bonus (Capitals), auto-deploy territories, gameplay from standard CC maps, and continues the Tribal War series style including two "free-for-all" regions.
TERRITORIES
84 territories in total
12 will be Tribe Capitals, and are included in the Tribe Bonus listed below.
6 will be Cities of Refuge, and are included in Cities of Refuge Bonus listed blow.
4 territories will be weapons, and are included in Weapons Bonuses #1 & #2 listed below.
The Dead Sea will include 2 territories, which will be killer neutrals.
BONUSES
Region Bonus
= 10 regions in total (bonuses +1 to +6)
Tribe Bonus #1
= Capital Bonus: +2 for every 3 Capitals held
Weapons Bonus #1
= +2 for each Sickle Sword (2 total) (always start +3 neutral)
Weapons Bonus #2
= +2 for each Slingshot (2 total) (always start +3 neutral)
Levite Cities of Refuge Bonus
= +1 Auto-deploy on each (6 total; will always start +3 neutral)
Impassables
= Seas, Rivers, and Mountains
STARTING POINTS
Currently 69 territories can be starting points (excludes 6 Levite Cities of Refuge territories, 4 Weapon territories, Rimmon (Zebulun), Abdon, Beth Shemesh, Gibeon, Bethshan, and 2 Dead Sea territories which will all be coded neutral. 15 total.)
2 = 14 territories
3 = 14 territories
4 = 14 territories
5 = 8 territories
6 = 8 territories
7 = 8 territories
8 = 8 territories
CURRENT UPDATE INFO - 2013-12-14
:
CURRENT MAP VERSION
:
v16.1 - Large (840x800)
v16.1 - Small (630x600)
MAP VERSION - v15.0 - Large (840x800) - 888's
:
MAP VERSION - v15.0 - Small (630x600) - 888's
:
MAP VERSION - v14.1 - Large (840x800) - Color Blind Tests
:
OLD MAP VERSIONS
:
OLD UPDATE INFO
: