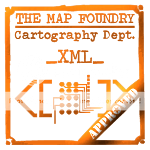 Map Name:
Three Kingdoms of China
Mapmaker(s):
Seamus76 & V.J.
Number of Territories:
42
Special Features:
Super Region bonuses, etc.
What Makes This Map Worthy of Being Made:
It's based on an interesting time period in the history of China, a very culturally and historically important region.
"I love this map, it's graphics draw you in like a warm, soft blanket that snugly wraps around you, and then suffocates you with massively simplistic gameplay." says CC Map Reviewer Mas Sue67
Description
: "Do the unexpected, attack the unprepared." Zhuge Liang
This map takes place from approximately 220ce-280ce when China was split into Three Kingdoms following the loss of power of the Han Dynasty. The map features incredibly nice Asian themed graphics, and incorporates multiple bonus opportunities including taking capitals, and overriding super region bonuses.
Based on gimil's original Era of The Three Kingdoms map,
http://www.conquerclub.com/forum/viewtopic.php?f=242&t=51881
, this map will try to stay true to his main intention of creating a nice map with simple, easy gameplay that anyone could play.
TERRITORIES
42 territories in total
3 will be Capitals, and are included in the Capital Bonus listed below. All three will be coded neutral to avoid a bonus on the drop.
8 will be Cities, and are included in the City Bonus listed below. Each player will start with 1, the others will end up being neutral.
BONUSES
Region Bonus
= 8 regions in total (bonuses +1 to +5)
Super Region Bonus
= 3 super regions in total (bonuses +8 to +12)
Capital Bonus
= +2 for holding 2, and +6 for holding all 3. (Each Capital starts 2 neutral)
City Bonus
= +1 for every 2 Cities held (Each starting neutral City will start 2 neutral)
STARTING POINTS
Currently 36 territories can be starting positions. This excludes 3 Capitals, Bei Ping West, Liang North, and Nanman(2n) which will all be coded neutral (6 terts in total).
2p: 1 city position plus 9 other regions (10 total) each, 6 coded neutrals, 6 neutral city positions, 10 random neutrals = 42 total
3p: 1 city position plus 9 other regions (10 total) each, 6 coded neutrals, 5 neutral city positions, 1 random neutral = 42 total
4p: 1 city position plus 7 other regions (8 total) each, 6 coded neutrals, 4 neutral city positions, 0 random neutrals = 42 total
5p: 1 city position plus 5 other regions (6 total) each, 6 coded neutrals, 3 neutral city positions, 3 random neutrals = 42 total
6p: 1 city position plus 4 other regions (5 total) each, 6 coded neutrals, 2 neutral city positions, 4 random neutrals = 42 total
7p: 1 city position plus 4 other regions (5 total) each, 6 coded neutrals, 1 neutral city position, 0 random neutrals = 42 total
8p: 1 city position plus 3 other regions (4 total) each, 6 coded neutrals, 0 neutral city positions, 4 random neutrals = 42 total
CURRENT MAP VERSION
v10.1 - Large (840x800)
v10.1 - Small (630x600)
CURRENT UPDATE INFO - 2015-01-20
:
v9.0 - Large (840x800)-with 888's and starting neutrals
v8.0 - Small (630x600)-with 888's
v8.0 - Large (840x800)-Colorblind Test
OLD MAP VERSIONS
:
OLD UPDATE INFO
: