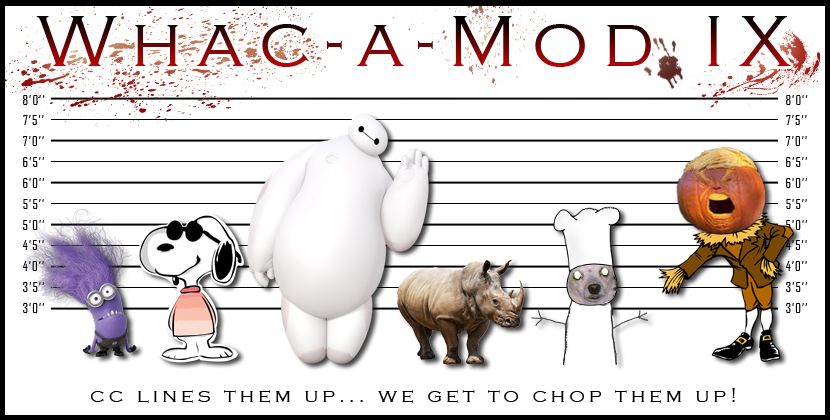 Image provided by: grifftron : http://www.conquerclub.com/forum/viewto ... 1#p4947226
Saturday 22 July through Saturday 29 July CCT
SCOREBOARD
Join games through the Banner, or contact your favourite Mod for a game
How Whac-a-Mod works:
Casual OPEN Singles/Teamers and Speeders

will be created on a daily basis -

first in, first served.
PLEASE try to share game openings around in order to allow all interested parties to participate.
Avoid joining more than

3 games in a row

against the same mod without the mod's permission.

Games are joined from the Whac-A-Mod event banner on the top of "My Games" or the above "Game Finder" link.
Get "Play Tokens" when the games start (on or before July 29) and "Win Tokens" when you win (on or before August 30).
Scoring is via Whac percent

(Win Tokens/Play Tokens)

.
Prizes:
Everyone Collecting 7 Play Tokens + 2 Win Tokens



The Top 7 Players with 20 Play Tokens or more will additionally receive:
1st:

+
+ 1000 Credits
2nd:

+
+ 750 Credits
3rd:

+
+ 500 Credits
4th:

+ 400 Credits
5th:

+ 300 Credits
6th:

+ 200 Credits
7th:

+ 100 Credits

___________________________________________________________________
Chat Bounty Games:
24 Chat Event details T.B.A.
Notes