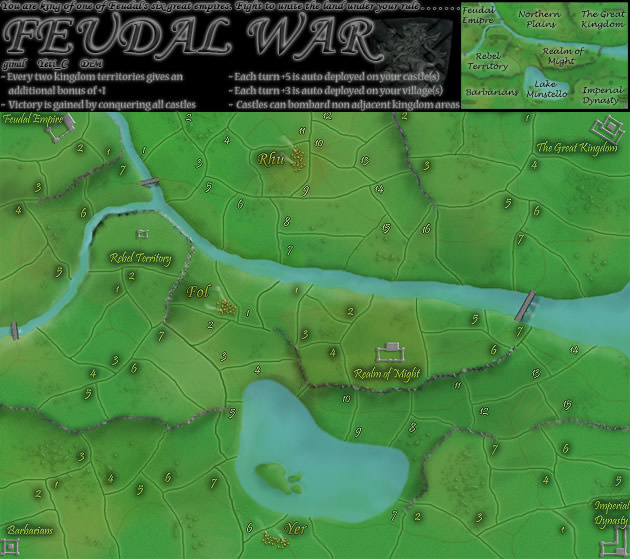 Welcome everybody to the second season of the Feudal Cup! 16 Players will battle in a single-elimination bracket. Lose and you're out. Map: Feudal War.
Rules: no spoils, chained, foggy, 20 rounds limit.
If I invite you twice and you fail to accept both times and don't have a good excuse for that (or don't reply to my PMs) you'll likely be replaced by a reserve (if it is the first round) or eliminated (and replaced by the player you beat in the previous round).
I am using Random.org to organize the bracket.
Freemium players accepted, but please leave one slot open for this tournament.

Good luck!
Feudal Warriors
1. Ertai
2. Darin44
3. SNARF17WD
4. chanakam2020
5. BMc96
6. *Pixar*
7. ncardoso
8. b00060
9. Devante
10. K-Pak
11. actorday
12. unionman
13. Heads or Tails
14. aalii
15. ViperOverLord
16. molespe