Official Monthly Challenge for June 2014
Brought to you by DoomYoshi and the Community Team
CLICK HERE TO JOIN GAMES
On June 12, 1964:
Quartus de Wet wrote:

The crime of which the accused have been convicted, that is the main crime, the crime of conspiracy, is in essence one of high treason. The state has decided not to charge the crime in this form. Bearing this in mind and giving the matter very serious consideration I have decided not to impose the supreme penalty which in a case like this would usually be the proper penalty for the crime, but consistent with my duty that is the only leniency which I can show. The sentence in the case of all the accused will be one of life imprisonment.
With these words, Nelson Mandela began his 26 year prison term.
To go from a black man in prison, to an internationally respected leader, one needs fundamental teamwork skills. As such, all the games are team games. As is the case of organized resistance, those in power will seek to deny your right to communicate effectively. With No Spoils and No Forts, your armies will be isolated. Can you work together to achieve the greater good?
RIP Nelson Mandela, 18 July 1918 – 5 December 2013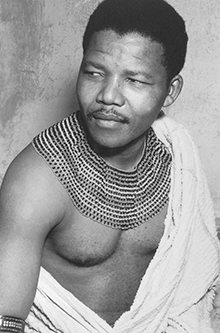 NO SIGN-UPS REQUIRED - Everyone is eligible!
All you need to do is join, collect the required number of points, and win at least one game started between June 3 and June 30 with the following settings:
Settings
Map:
South Africa 1885
Players per game:
Any
Game Type:
Doubles, Triples, Quadruples, Polymorphic (2, 3, 4)
Initial Troops:
Automatic
Round Limit:
20
Play Order:
Sequential or Free Style
Spoils:
No Spoils
Reinforcements:
No Reinforcement
Special Gameplay:
Fog and Trench optional
Round Length:
Casual or speed
Medal Criteria
You need at least 50 Points for the General Achievement Medal and 180 Point for the Challenge Achievement Medal.
Each bronze token is worth 1 point
- they are gained for joining the games
Each gold token is worth 3 points
- upon winning, one gold token is awarded per # of teams defeated.
The settings that must be present are South Africa, Team or Polymorphic, No Spoils, No Reinforcement, Automatic and Round Limit of 20.
Please double check and make sure you have all these settings set
.
The other settings are open.
Wins will still be counted until July 31.
Notes